This page is provides info on Rina – a contributor to Biblewalks.
Home > Info > Biblewalks Contributors > Grandma Rina
Overview:
This page is provides info on Grandma Rina – our beloved contributor to the Biblewalks website.
Word from Webmaster:
   Webmaster Rotem:  Rina is my grandmother, and she just turned 80 today (Feb 9, 2011). I would like to dedicate this page to her, and thank her continued support and contribution to the contents of BibleWalks.
   Rina helps with editorial advice and review of the material. Her special contribution includes original illustrations which help to explain different issues in this website, and add charm to the look of our website. A collection of these drawings are presented in this web page.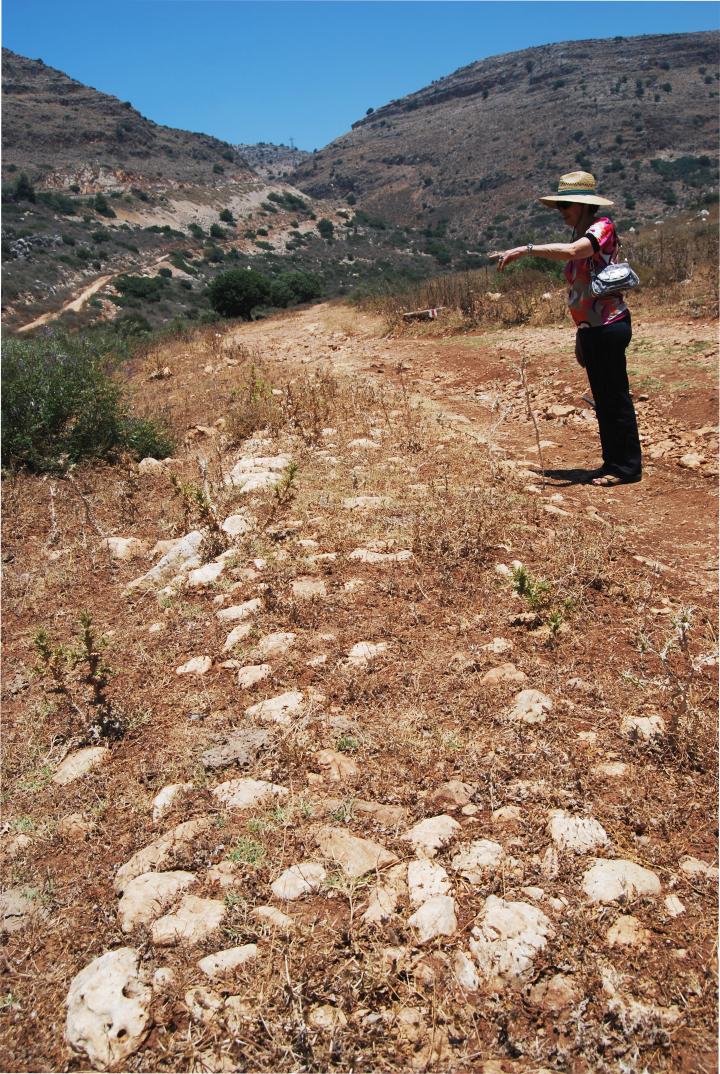 Rina standing by an ancient road in Nahal Hilazon
Rina's drawings:
  As an artist and retired kindergarten teacher, Rina has special talents in the design and creation of specialized drawings for  the website. In this page we present a collection of her beautiful drawings.
Illustration of the area around Banias:
Click on the drawings  to view in higher resolution…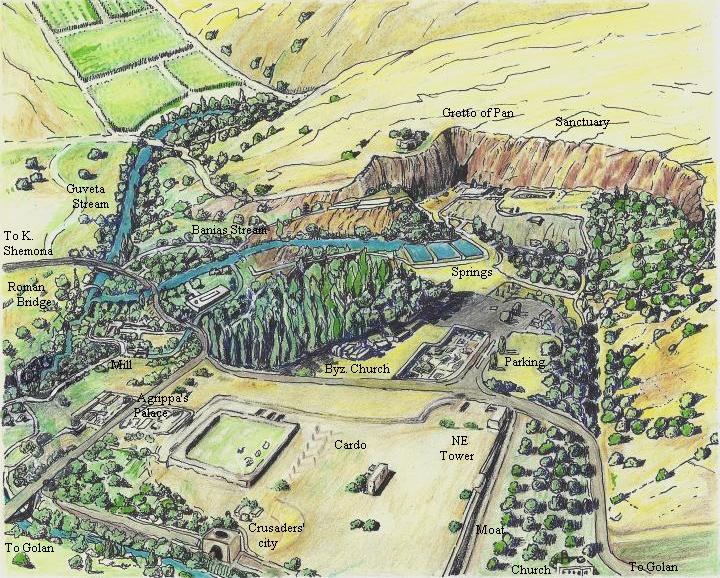 The reconstruction of the Roman temples in Banias: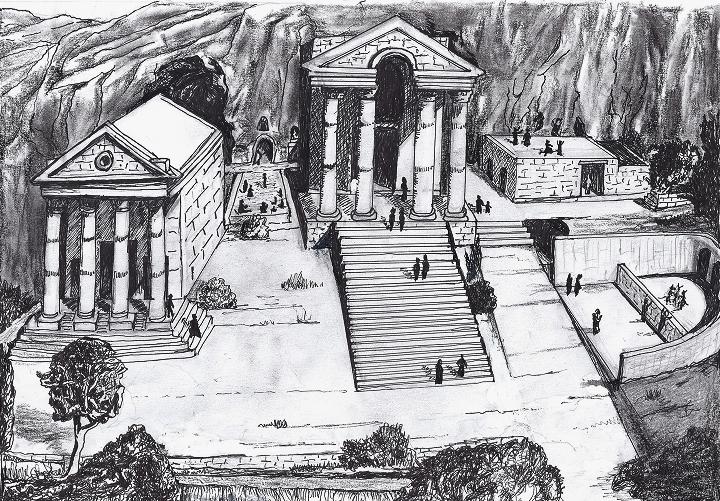 Philipp's Coin with Tiberias, minted in Banias; dated 31AD,  with Tetra-style temple (Augusteum):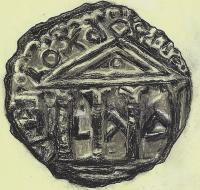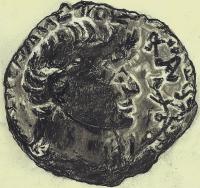 Rina also illustrated this scene of Pan with the dancing goat. Pan, according to Greek Mythological, has the appearance of  half goat (lower body) and half human. His pipe-playing entertained dancing goats, hence the source of the name of  the "dancing goats" temples in banias.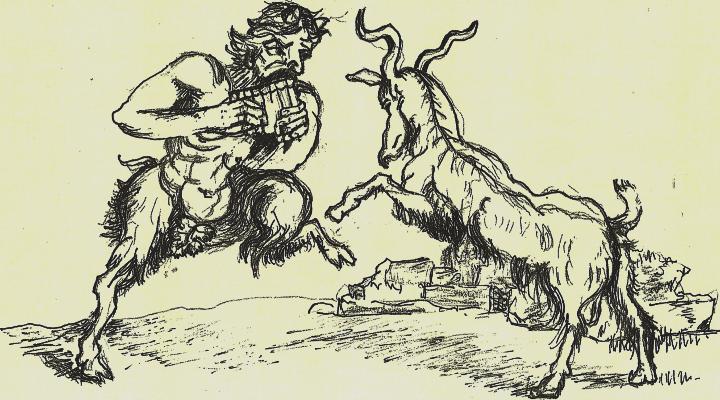 Biblewalks covered several desert monasteries, and request Rina to provide a central illustration for these sites.
Here is the result: a drawing of the hermit (desert dweller) in his cave.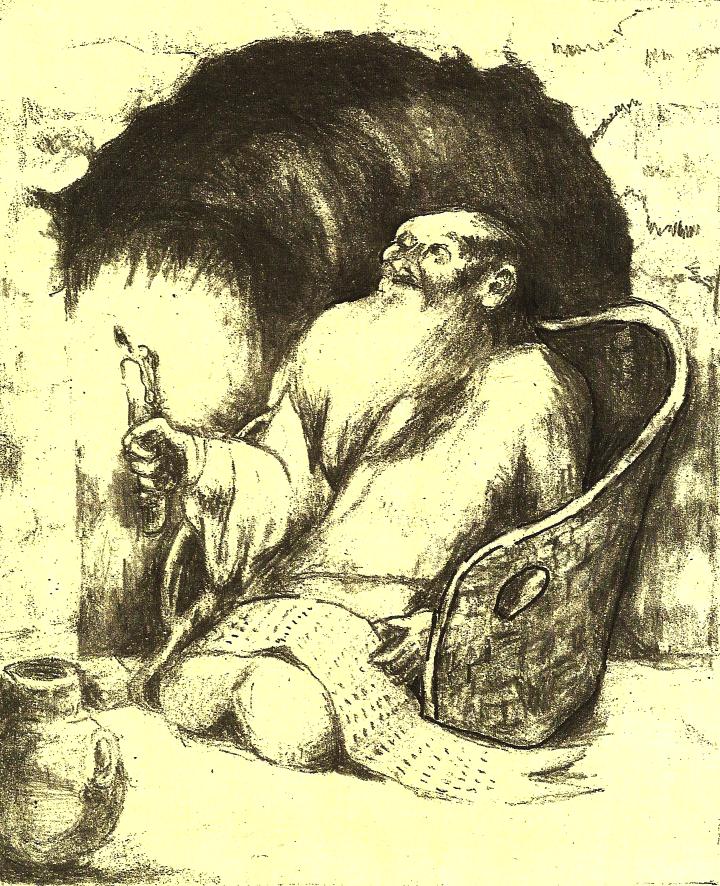 Drawing of the scapegoat ceremony in the Judean desert: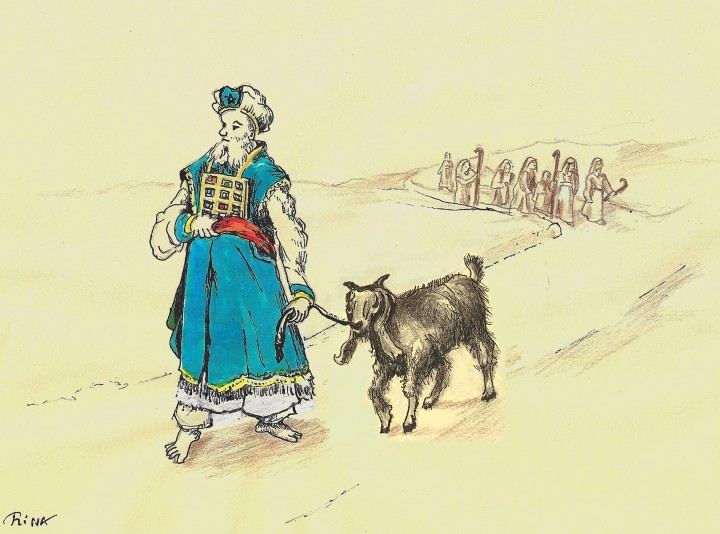 Note: This illustration was used by ESPN for their feature presentation on "Scapegoating in Sports" (Sep 27 2011 at 8pm in ESPN).
The next illustration is of the "Robinson arch", which was the eastern base of the bridge and staircase of the Herodian temple in Jerusalem. It is named after the  American researcher, Edward Robinson,  who discovered it in 1838 .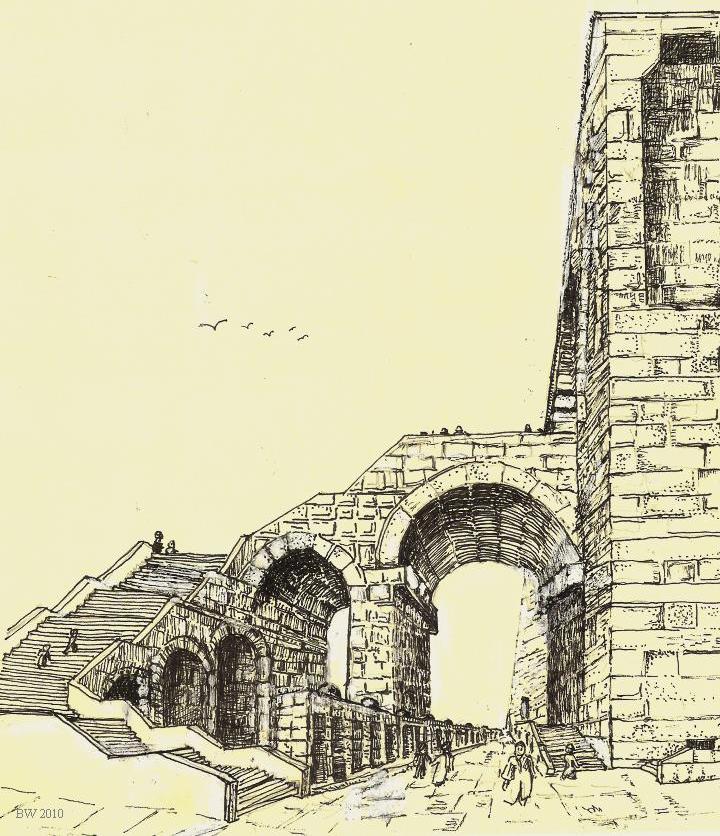 Herod the Great, King of Israel under the Romans (37BC – 4BC), enlarged and rebuilt the second temple, and made it a magnificent temple.  A reconstruction of the temple is illustrated below, with a view from the south-east.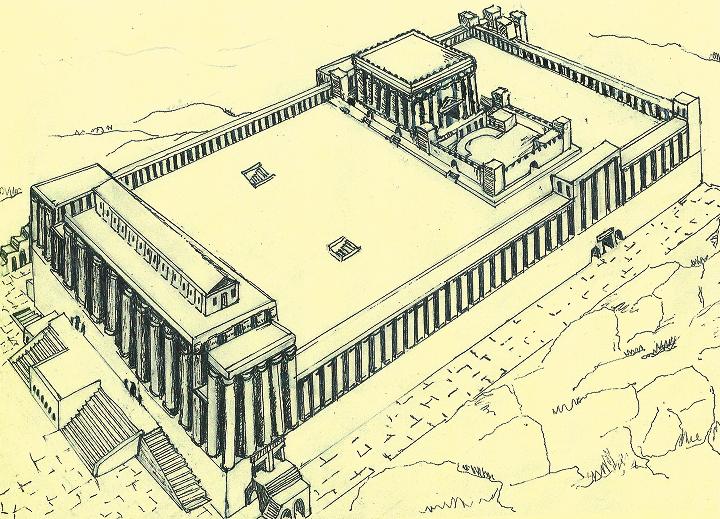 An illustration of the operation of the apiary in Tell Rechov, based on the excavation results and the article on the ancient beehives.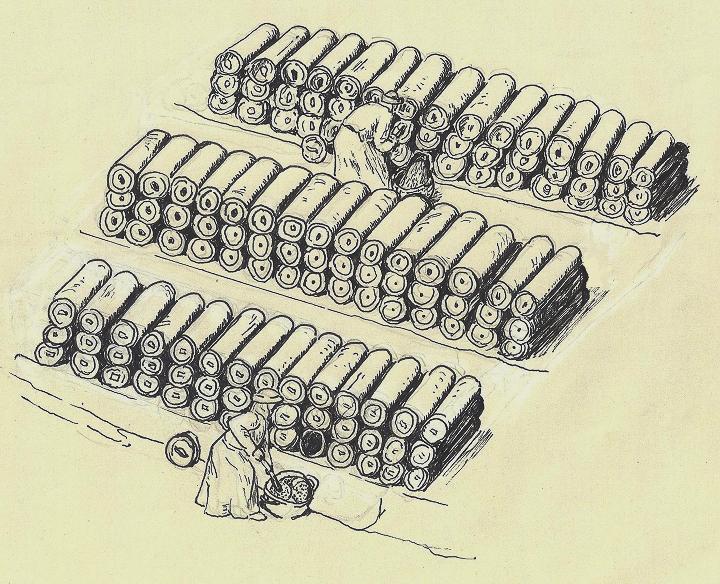 King Obodas III (ruled 30-9BC) developed Avdat and was buried there. His silver coin is illustrated here, with his bust on the left side with the word "Avdat" to his right. His queen is seen on the reverse side on the right coin, with the mint date and also an inscription of a blessing by the Nabatean God Dushara.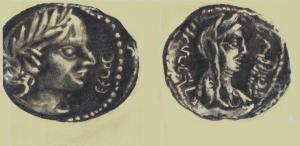 This drawing of the famous battle between David and Goliath was required for the Elah valley sites. Rina studied the scriptures and came up with this illustration.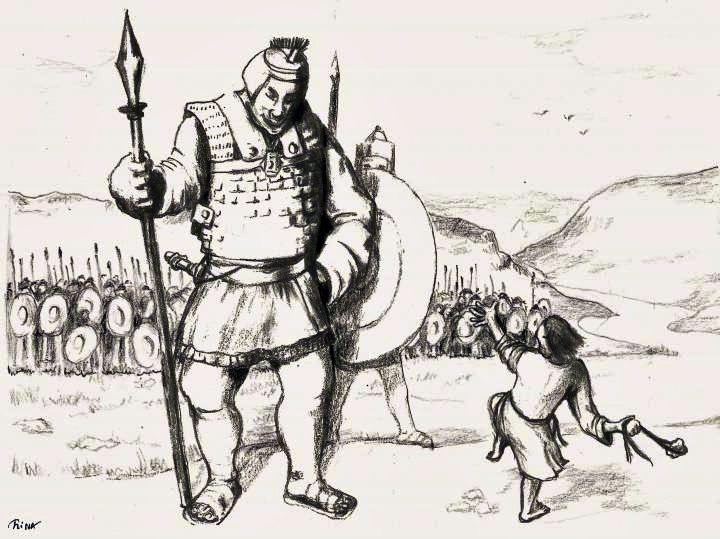 As part of the coverage of Shiloh, Rina prepared this illustration of the Ark of Covenant: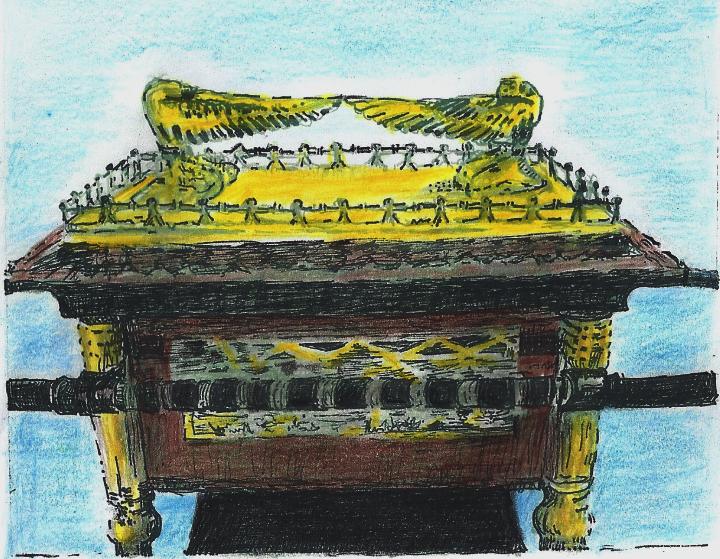 ---
BibleWalks.com – walk with us through the sites of the Holy Land
Greek Initials <<<—Previous info—<<< All Info >>>—Next info—>>> Quadcopter
This page was last updated on Jan 2, 2021 (minor update)
Sponsored links: