The Protestant-Anglican Christ church was built in 1871, and is located near the Sisters of Nazareth Convent. It is shaped as a cross.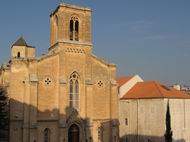 Home > Sites > Nazareth > Christ Church (Anglican)
Contents:
Background
Location
History
Episcopal School
Photos
Links
Background:
   The Protestant-Anglican Christ Church in Nazareth was built in 1871, close to the Basilica of Annunciation. It hosted the Episcopal Christ school.
Location:
   The Church is located in the middle of Churches region, adjacent to the Sisters of Nazareth Convent, and close to the Basilica of Annunciation.
History of the Church:
   The Anglicans, a worldwide branch of the Protestant church led by the Archbishop of Canterbury, built their first church in the Holy Land in Jerusalem  (1841).
     The church in Nazareth was the second Anglican church in the Holy Land. This church was built upon the initiative of English sailors. It was dedicated by King Edward VII in 1862 while visiting Nazareth. It was completed in 1871, as seen on the stone tablet.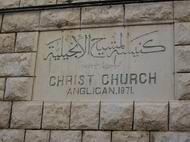 A photo from the 19th century is seen in the photo below.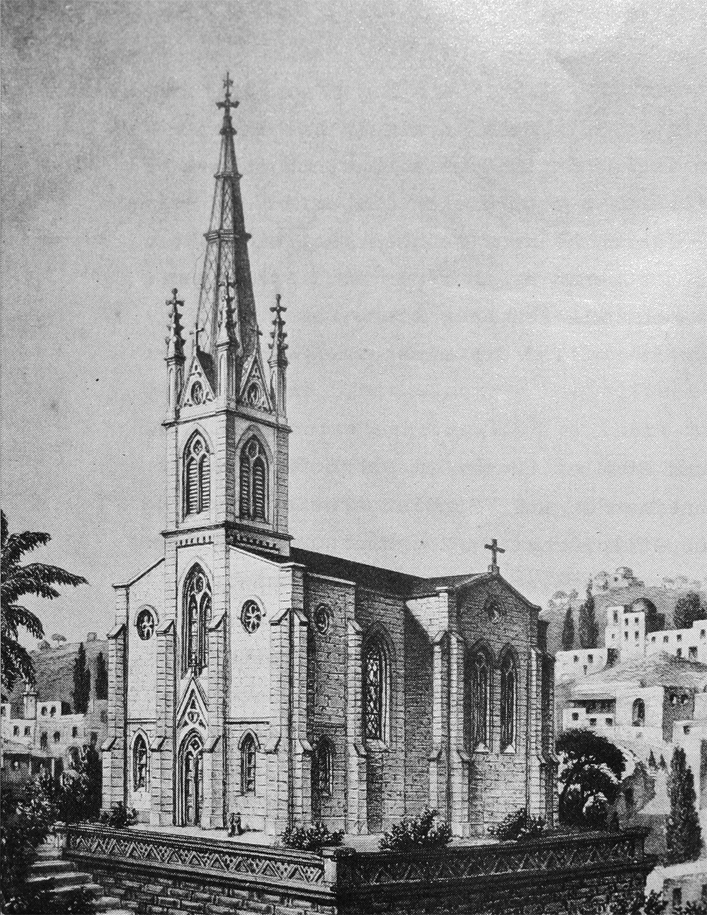 Source: Neujahrsblatt 1872, Künstlergesellschaft Zürich [editor], Zürich 1872
Photo is public domain – see description of the photo in Wikipedia.
Episcopal Christ high school:
 The Episcopal Christ high school was established in 1851 by Anglican missionaries of the British Church Missionary Society. It initially resided in the Christ church and later expanded to parts of St. Margaret's Guest House on a hill above Nazareth.
---
Photos:
    This is the view from the south side. The church is designed in the shape of a cross. Note that the roof top of the  church is missing, if compared to the original design above. According to  a note in a newspaper article from the end of 19th century ("Christliches Kunstblatt für Kirche, Schule und Haus" ), it was due to lack of money that the church pyramid was never built (thanks for Robin Schwab who researched this). Maybe these funds can now be found and the design will be completed?
Click on the photos to view in higher resolution…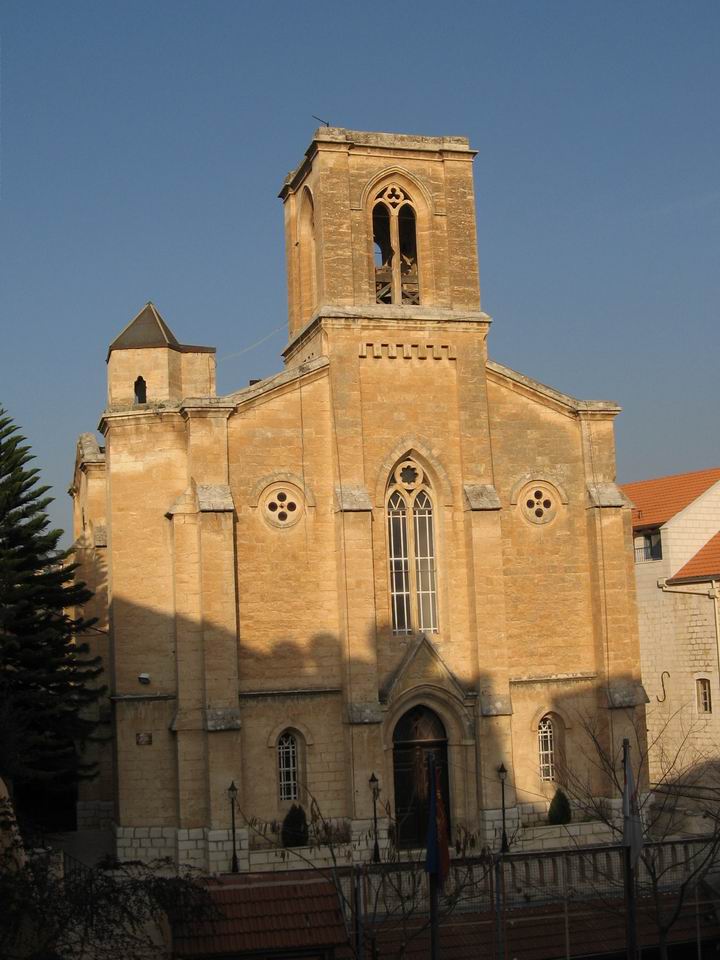 The photo below shows the view from the east, from the corner of the Sisters of Nazareth Convent.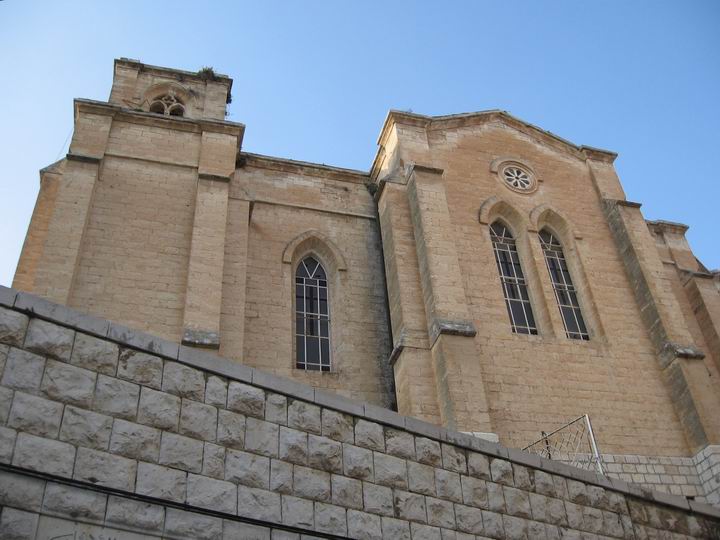 Links:
---
BibleWalks.com – walk with us through the sites of the Holy Land
Greek Catholic <<<—previous Nazareth site —<<<All Sites>>>—next site—>>> Our Lady
This page was last updated on Jan 2, 2013
Sponsored links: