Right Again!
Yizreel (Jezreel) was a major Biblical city, and at the 9th century BC it was the northern capital of the Israel Kingdom.
    King Ahab contested the prophet against his false prophets, and Elijah -with the help of the true God – prevailed.  At the end of the contest Ahab returns back to the city – the winter capital of the Kings of Israel  – and Elijah runs before the carriage of the King – all the way to the entrance of the city
   The Bible's account (1 Kings 18: 45-4)  "And it came to pass in the mean while, that the heaven was black with clouds and wind, and there was a great rain. And Ahab rode, and went to Jezreel. And the hand of the LORD was on Elijah; and he girded up his loins, and ran before Ahab to the entrance of Jezreel".
Step 3:
Where did Elijah check the weather?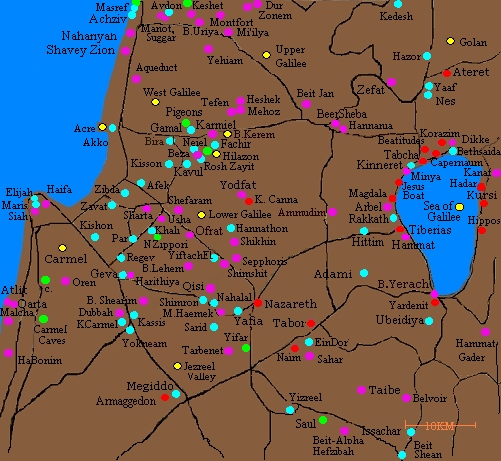 BibleWalks.com – walk with us through the sites of the Holy Land
This page was last updated on Aug 27, 2010
Sponsored links: