Special excavations deserve a special attention.  This page promotes some of the exciting, active archaeological sites.
   Care for a dig?
Home > Info > Archaeology > Promoted excavation sites
Contents:
Purpose:
  This web page selects outstanding excavation projects which BibleWalks is promoting.  In these projects we are closely following up the digs, bringing new information and exclusive reports, and in contact with their directors.
Bethsaida:
   Bethsaida, an ancient city on the north side of the Sea of Galilee,  is a "tale of two cities" – an Iron age city of the land of Geshur, and a Roman city known as Julias. The area of Bethsaida was referred in the New Testament in conjunction with two of Jesus miracles: healing the blind man and the first feeding of the Multitude. It is also known as the birthplace of some of the Apostles (Andrew, Peter, Philip).
   The excavations at Bethsaida started in 1987 in order to confirm the location of the city and reconstruct the Iron age and Roman period cities. The archaeological excavations are directed by Dr. Rami Arav on behalf of the Bethsaida Excavations Consortium which is headed by the University of Nebraska.
An aerial view of the site is seen below (aerial & excavation photos – courtesy of R. Arav).
Click on the photos to view in higher resolution…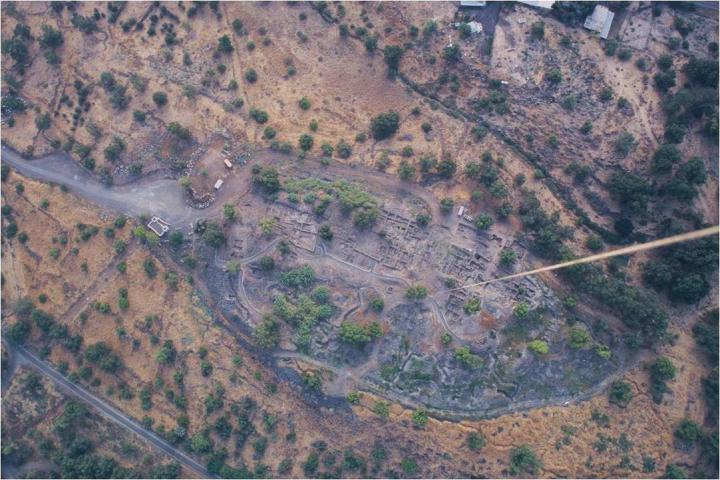 In the following photo, the History channel crew is filming a dig in BethSaida.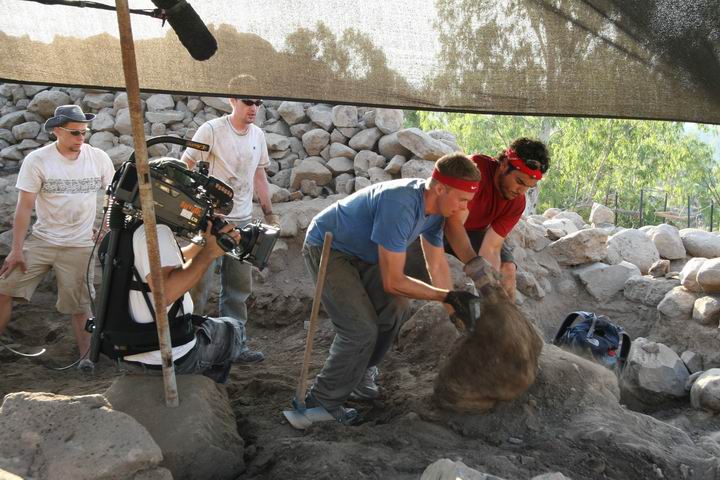 The project is calling for volunteers for its 2010 season. For further details, visit the Bethsaida web page.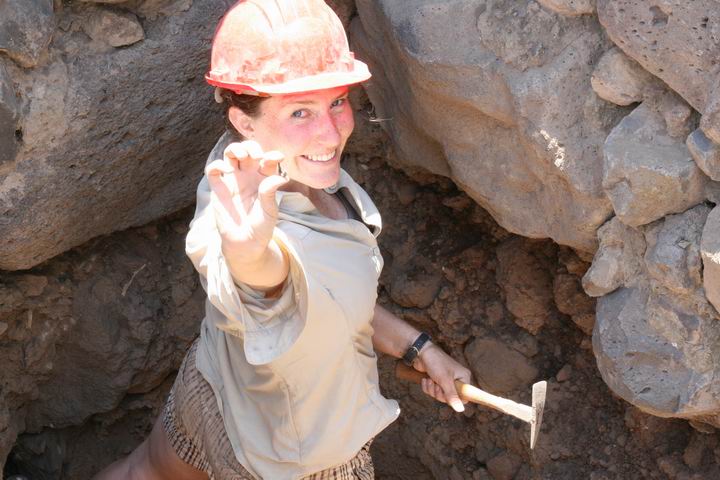 Hippos/ Sussita:
  The city of Hippos (Sussita) was the central city of the Golan during the Hellenistic and Roman/Byzantine periods. It is located on a diamond (or horse) shaped mountain which rises 350M above the Sea of Galilee.  Recent excavations revealed the impressive plan and structures of the city. During the Byzantine period there were eight churches, indicating its importance for Christians. The city was devastated by a massive earthquake in 749 AD  which left it in ruins since then.
At the end of the 10th season (2009), the archaeologists finally identified the Roman public structure on the west part of the Forum that puzzled them. It was found to be an Odeon – a roofed mini-theater with about 600 seats.  An aerial view of the excavations at the structure is seen below.
Photo courtesy of Michael Eisenberg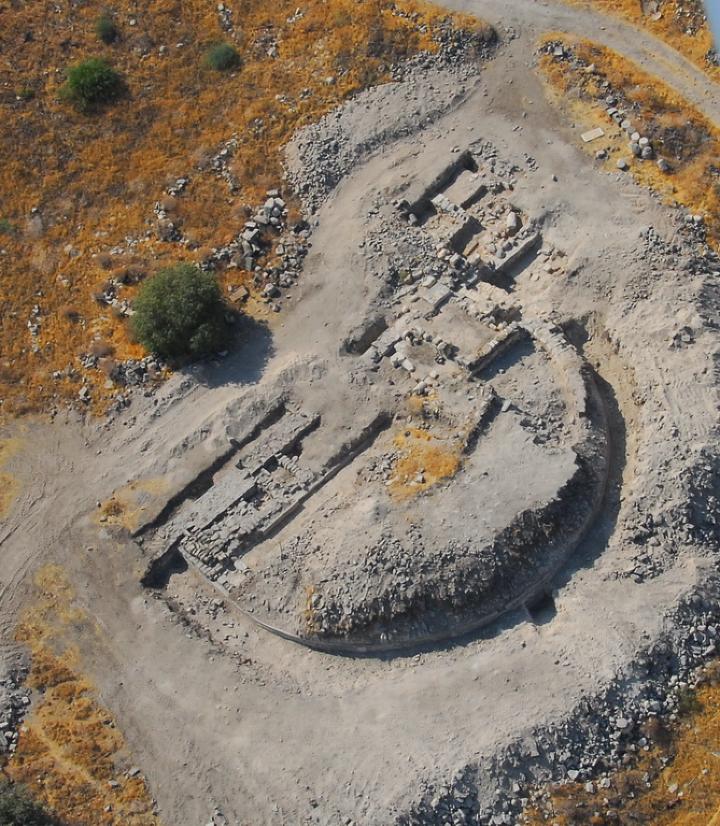 The 10th season, co-directed by Dr. Michael Eisenberg of the University of Haifa, has been completed in year 2009. This important project is calling for volunteers for the 2010 season.

  For more details – check our Hippos web page.
Links:
    * Internal links:

BibleWalks.com – walk with us through the sites of the Holy Land
Religions<<<—Previous info—<<< All Info >>>—Next —>>> Prehistoric sites
This page was last updated on Jan 27, 2010
Sponsored links: