This church is one of the Holiest Christian sites. Many nations have contributed a mosaic painting on the annunciation subject, with their local characteristics.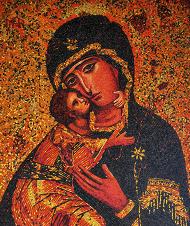 Home > Sites > Nazareth >  Basilica of Annunciation > Mosaics
Contents:
* Overview
* Courtyard
* Upper Church
* Other Gifts
* Links
Overview:
   This page displays the mosaic paintings in the  Basilica of Annunciation.  They are hanging on the wall around the front courtyard and inside the upper Church.
   What is interesting in this Annunciation display is that each mosaic bears the characteristics of the contributing nation. For example, the Chinese Mary seems like a Chinese lady, while baby Jesus from Columbia looks South American. It is interesting to see how each nation visualized the annunciation in their own local eyes.
 Visitors to the church always look for their own local mosaic and send back home a photo of themselves standing before the art work. In this page you can see the whole collection.
(a) The Mosaics in the West & South Courtyard
   This page presents the 43 national mosaics which are located along the south and west walls around the Church's court yard.
   The South and Western wall, where the national mosaic paintings are on display, is seen in the following picture. The paintings are hang along the walls, as seen below.
Click on the photos  to view in higher resolution…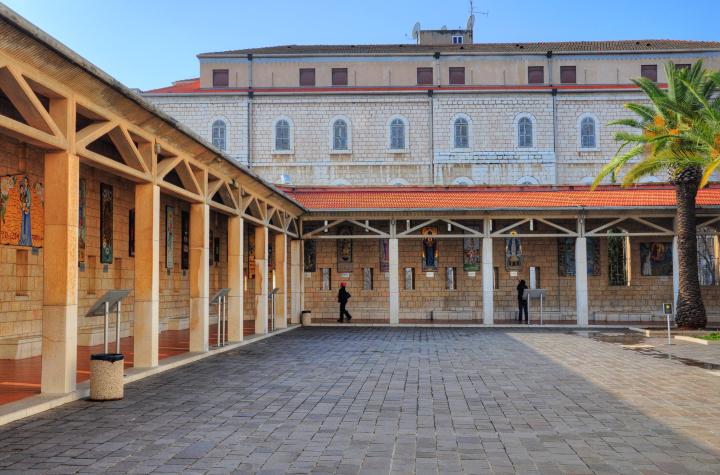 The photos are listed in their actual order of display, from north to south:
Czechoslovakia
Honduras
Italy
Ecuador
Philippines
Ukraine
Nazareth
Bolivia
Andorra
Vatican
Ireland
Egypt
Singapore
Romania
Esperantos
Uruguay
Indonesia
Slovenia
Italy
Croatia
Dominican
China
Spain
Wales
Scotland
Korea
Poland
Malta
Italy
Germany
Chile
Spain
Lithuania
Spain
Thailand
Slovak Rep.
Guatemala
South Africa
Vietnam
Greece
San Marino
Georgia
Paraguay
Sri Lanka
---
Czechoslovakia: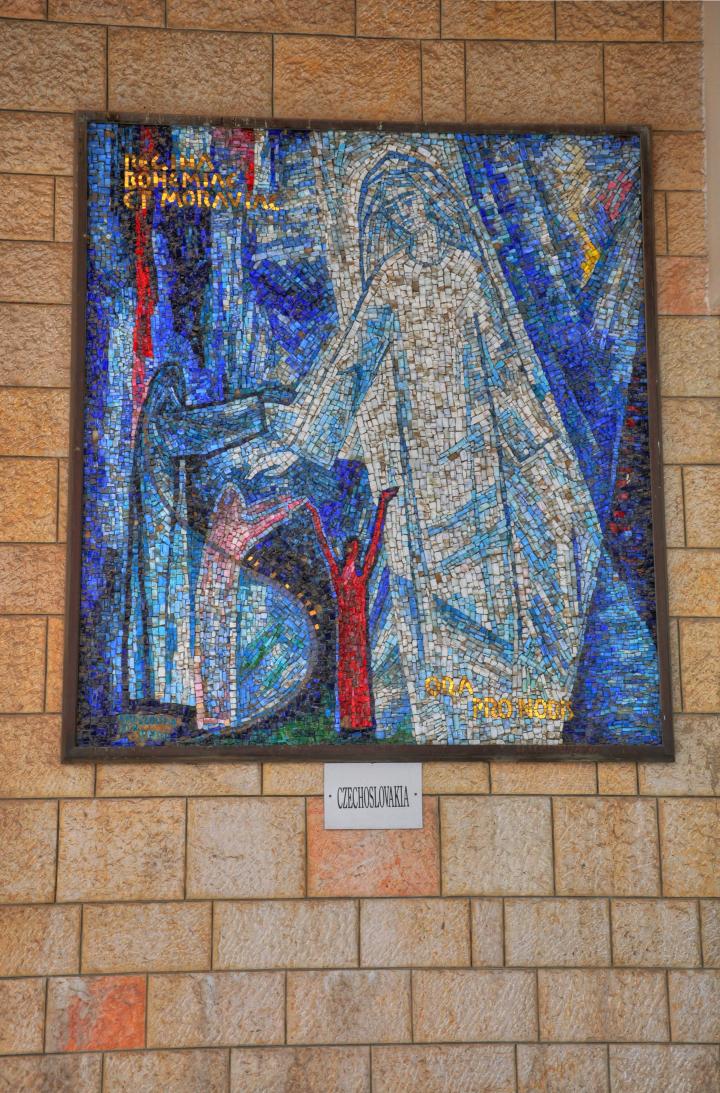 Honduras: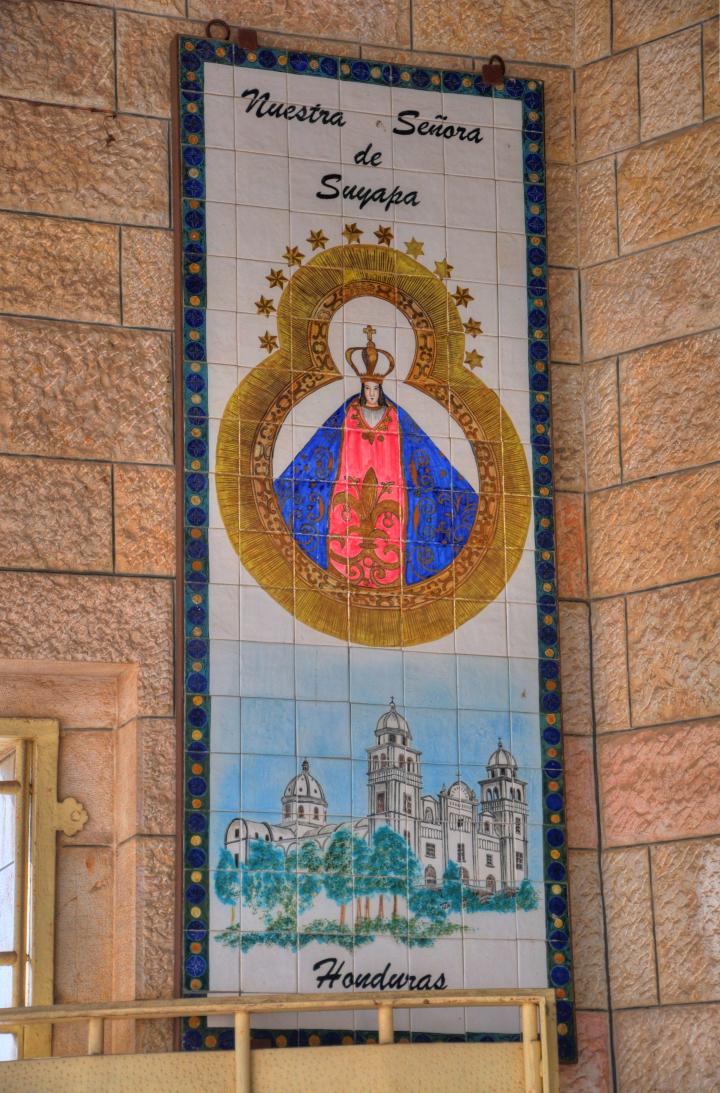 Italy: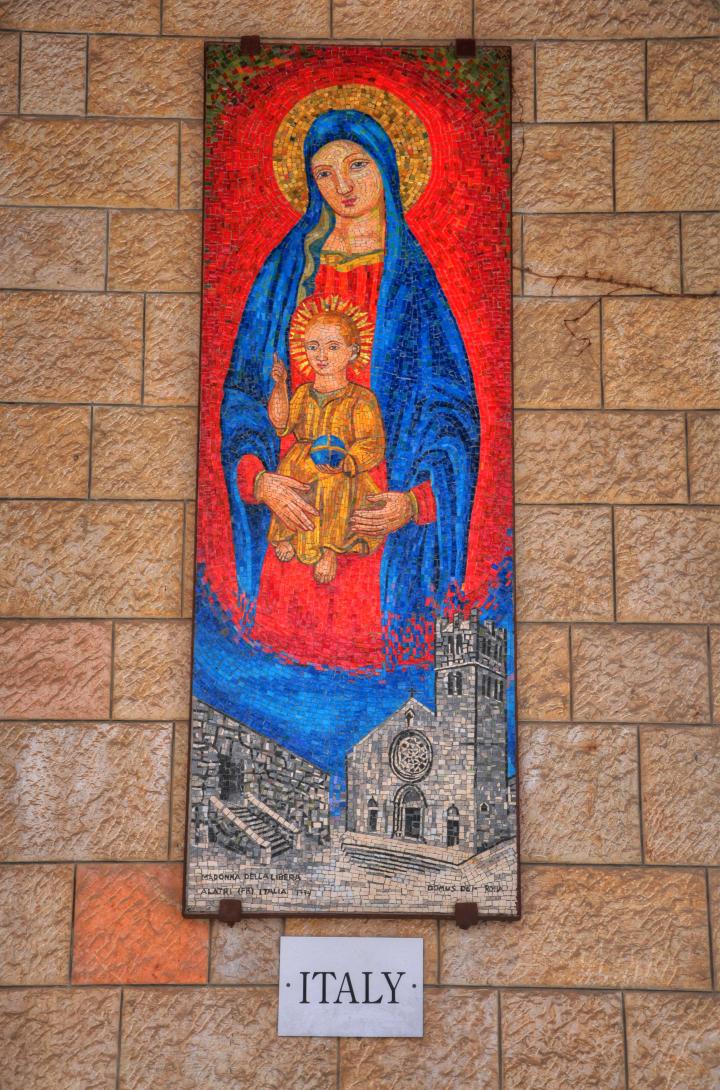 Ecuador:
Philippines: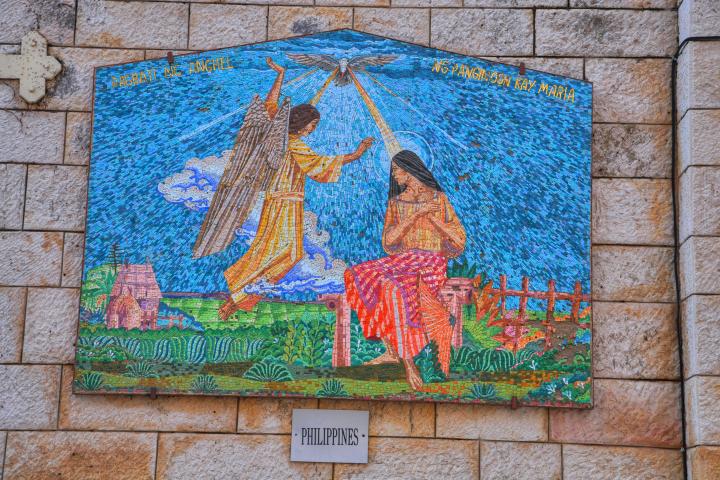 Ukraine: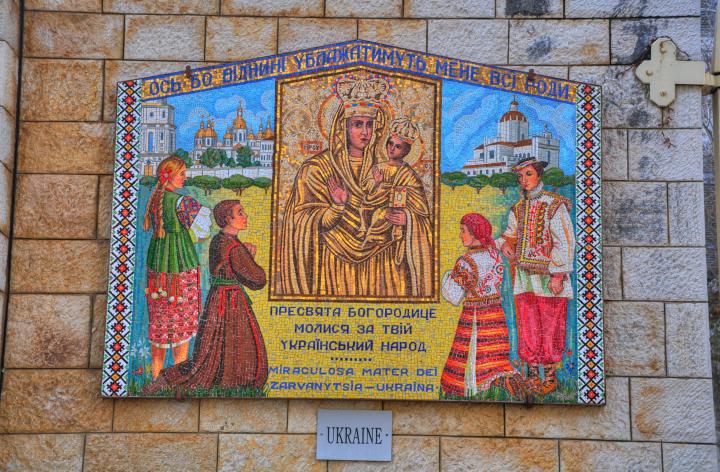 Nazareth: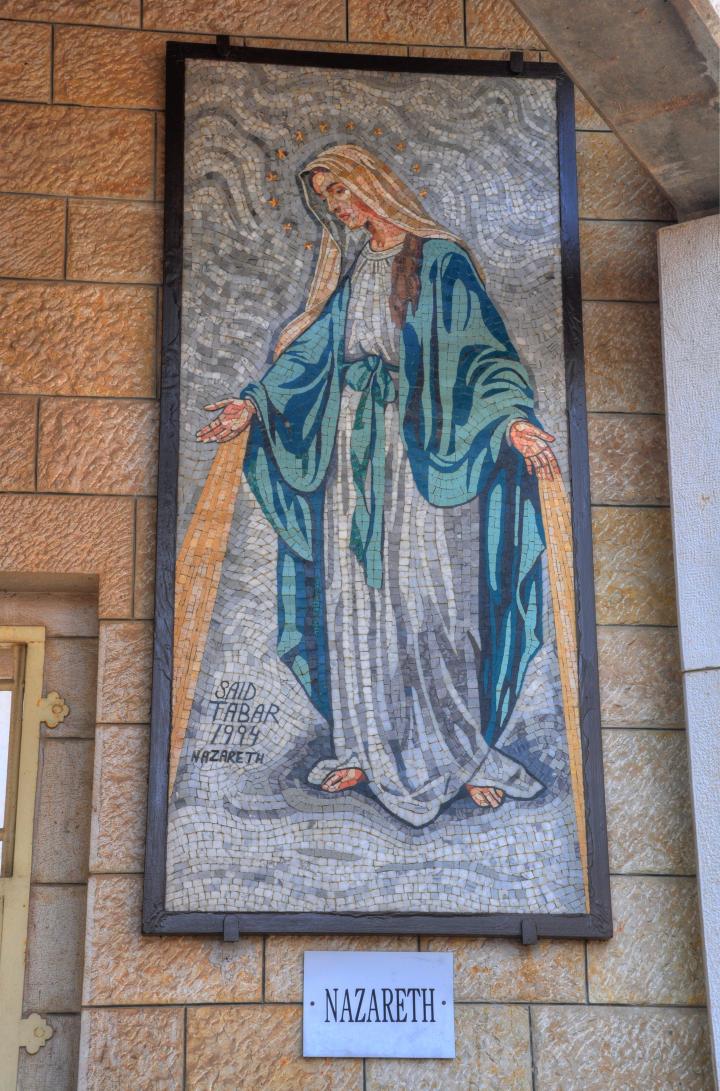 Bolivia: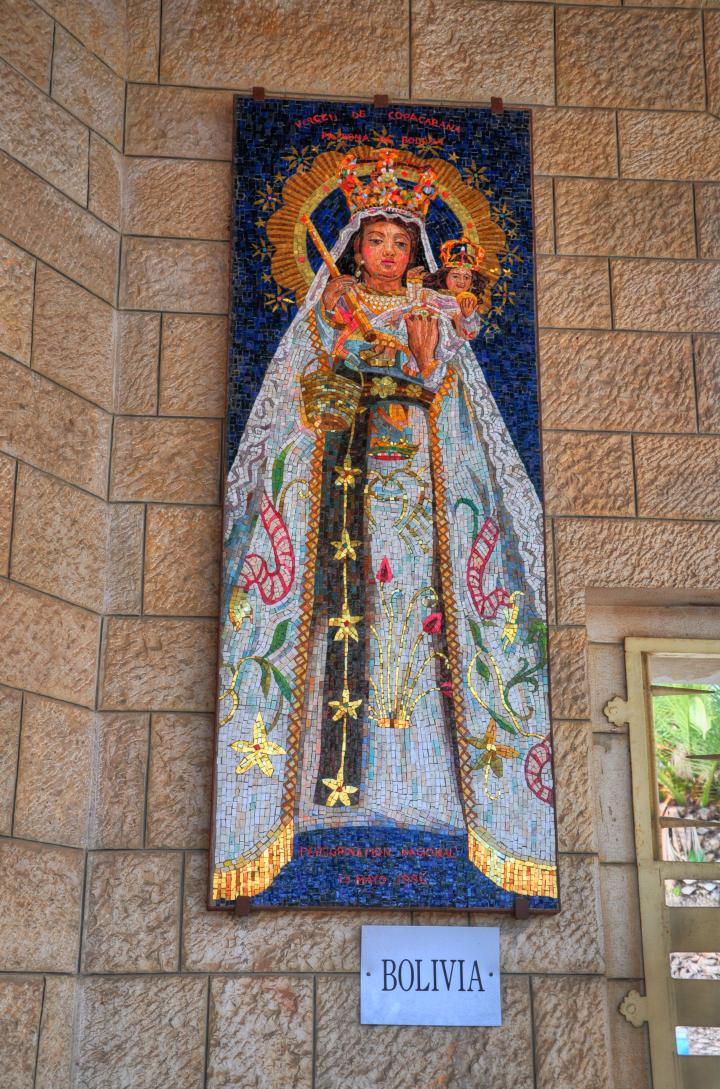 Andorra: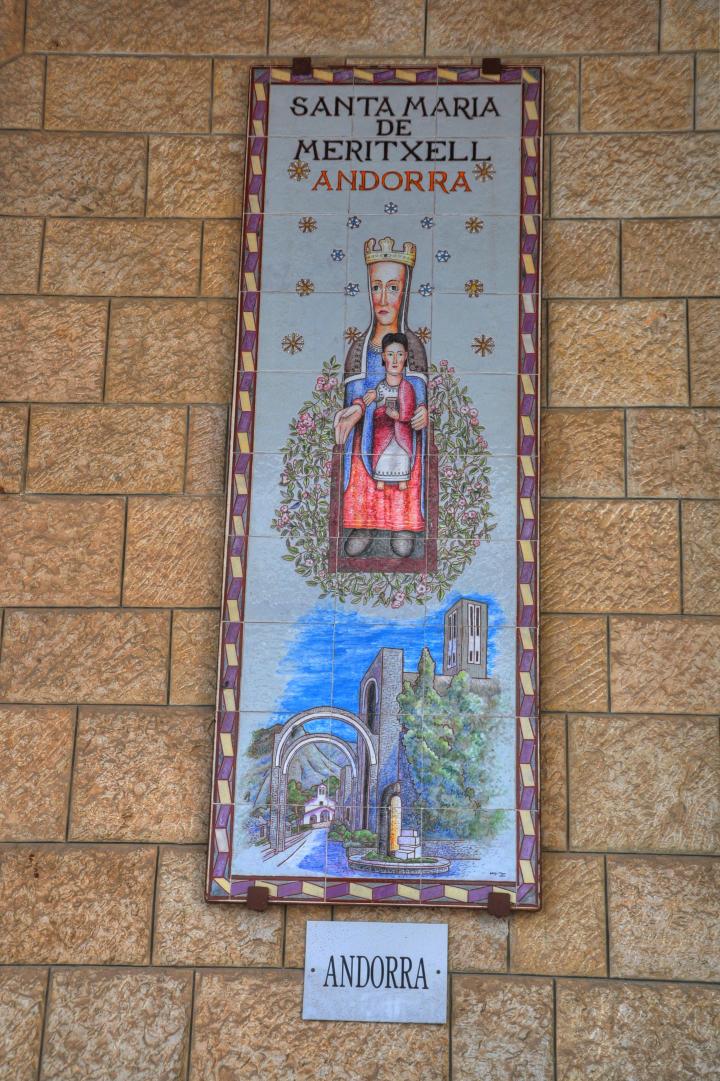 Vatican: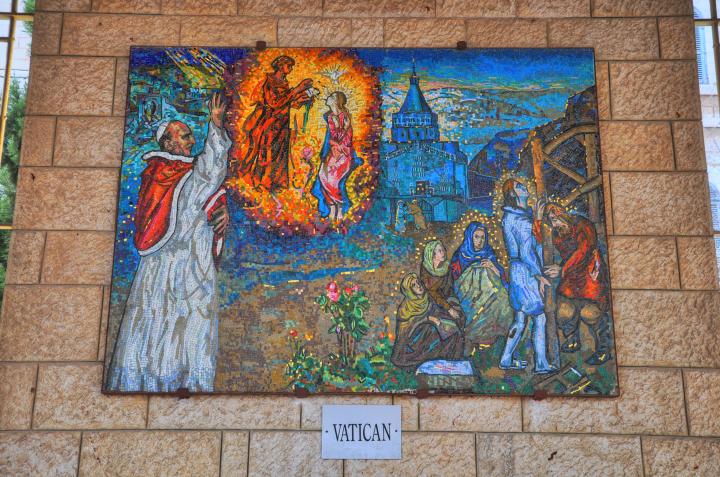 Ireland: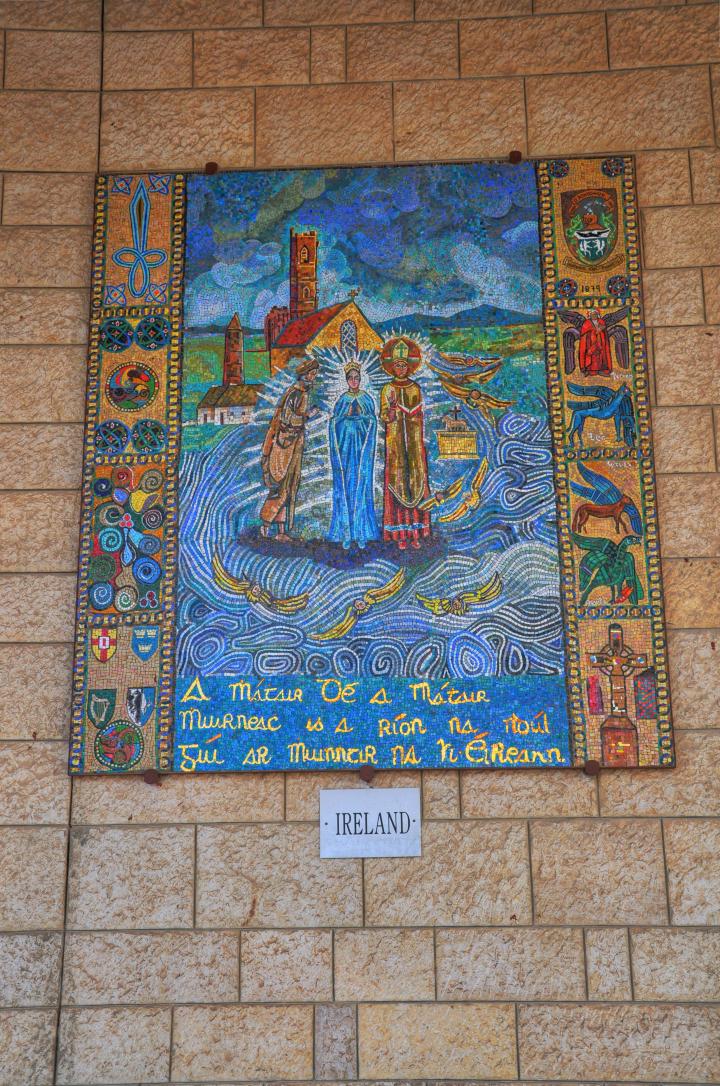 Egypt: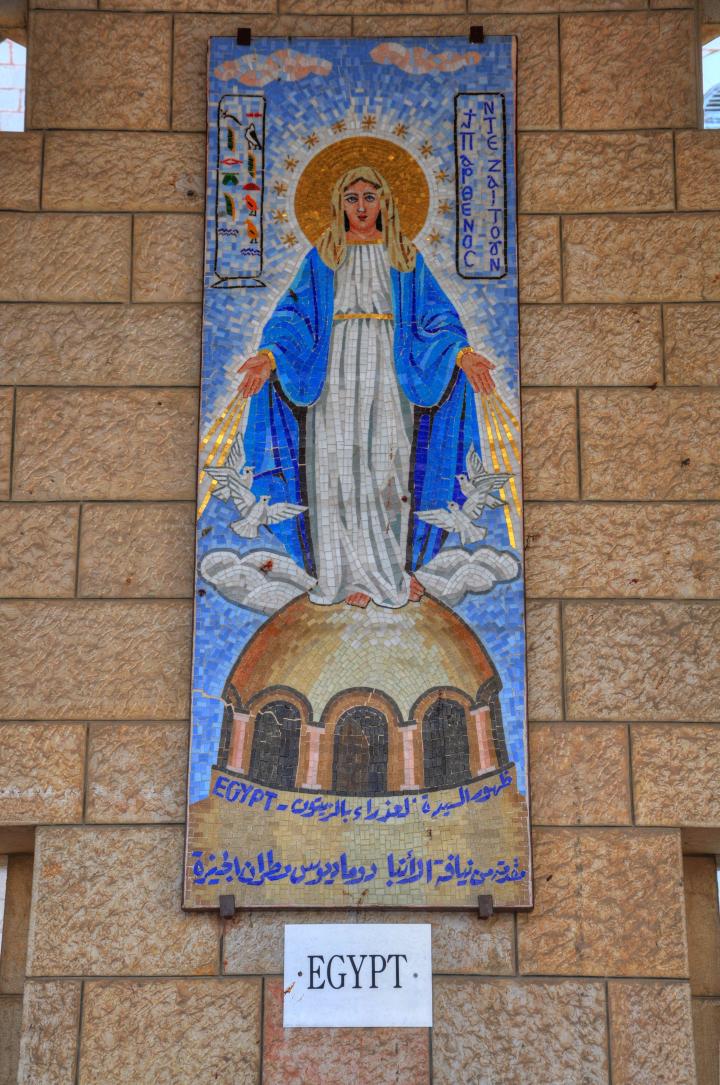 Singapore: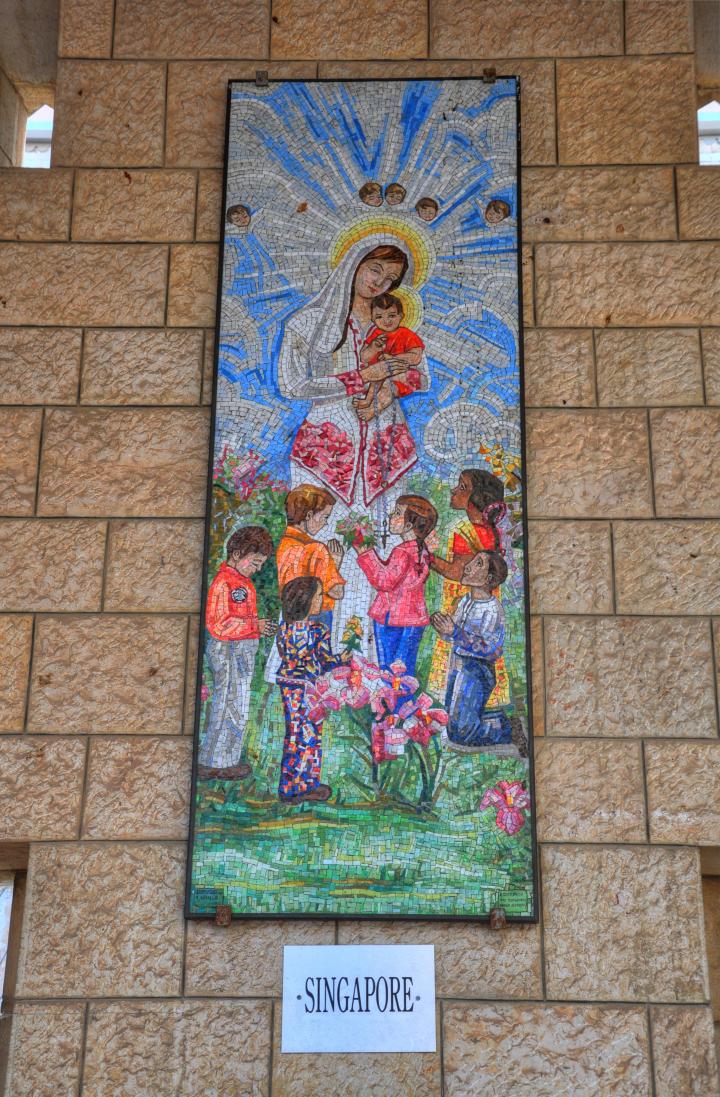 Romania: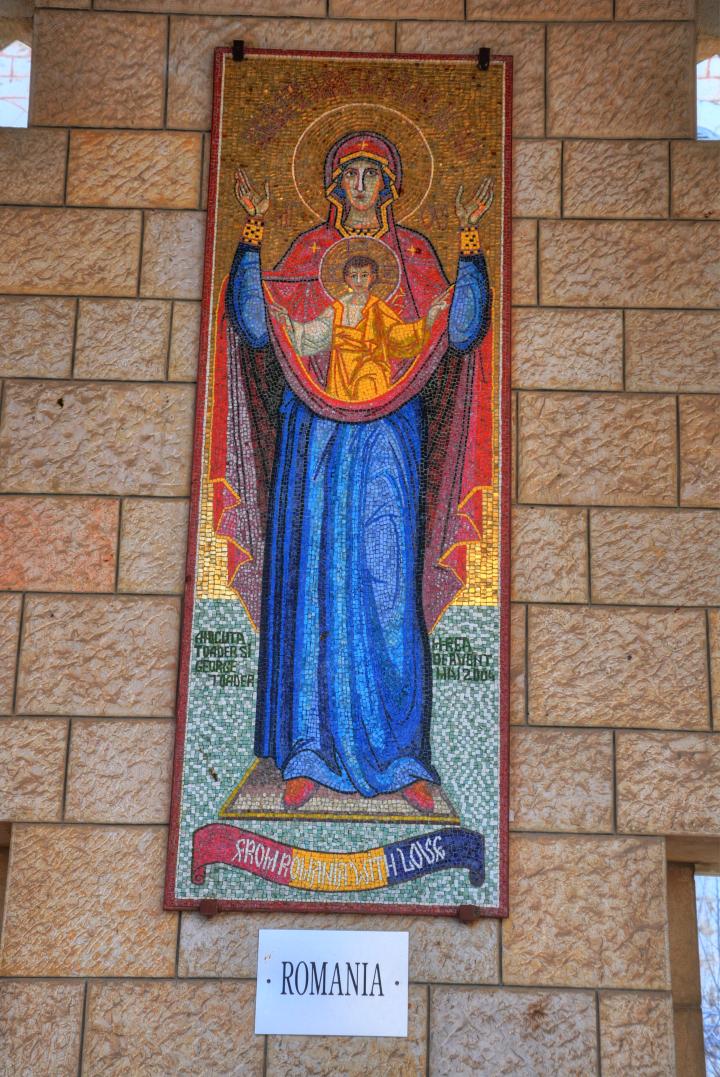 Esperantos: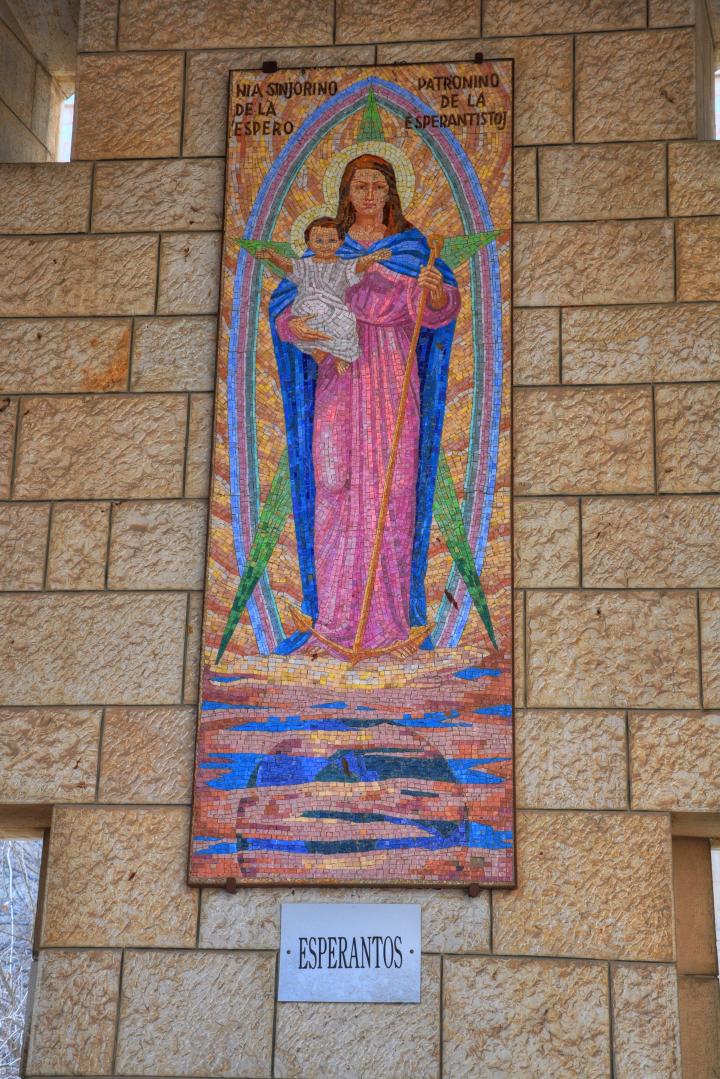 Uruguay: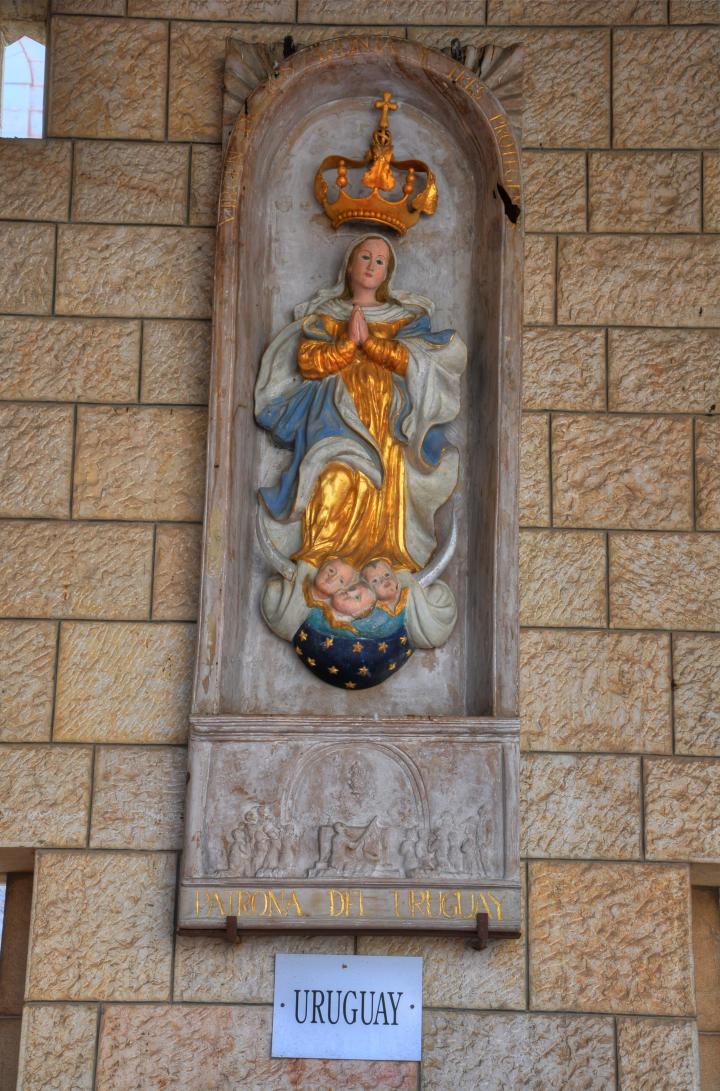 Indonesia: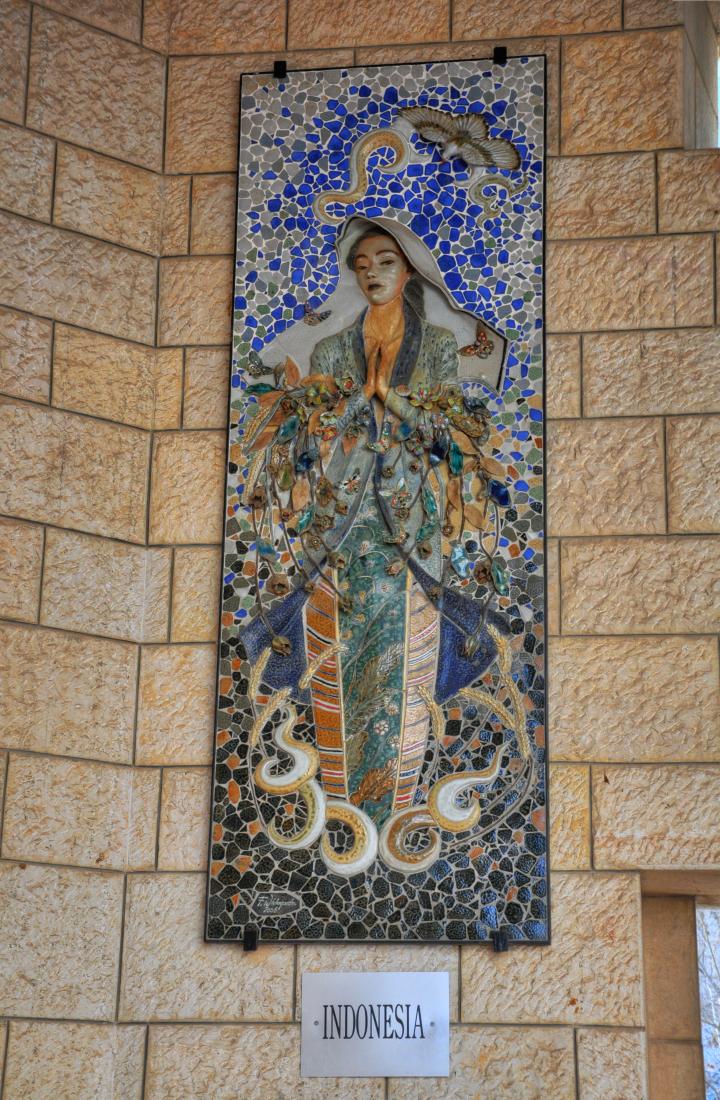 Slovenia: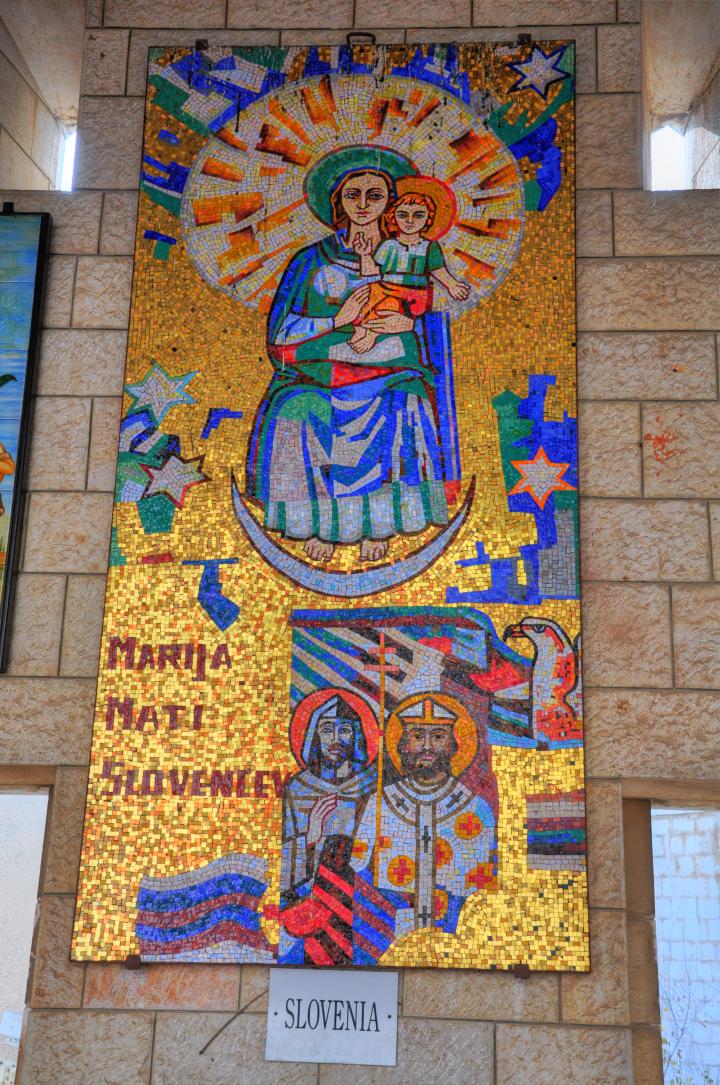 Italy: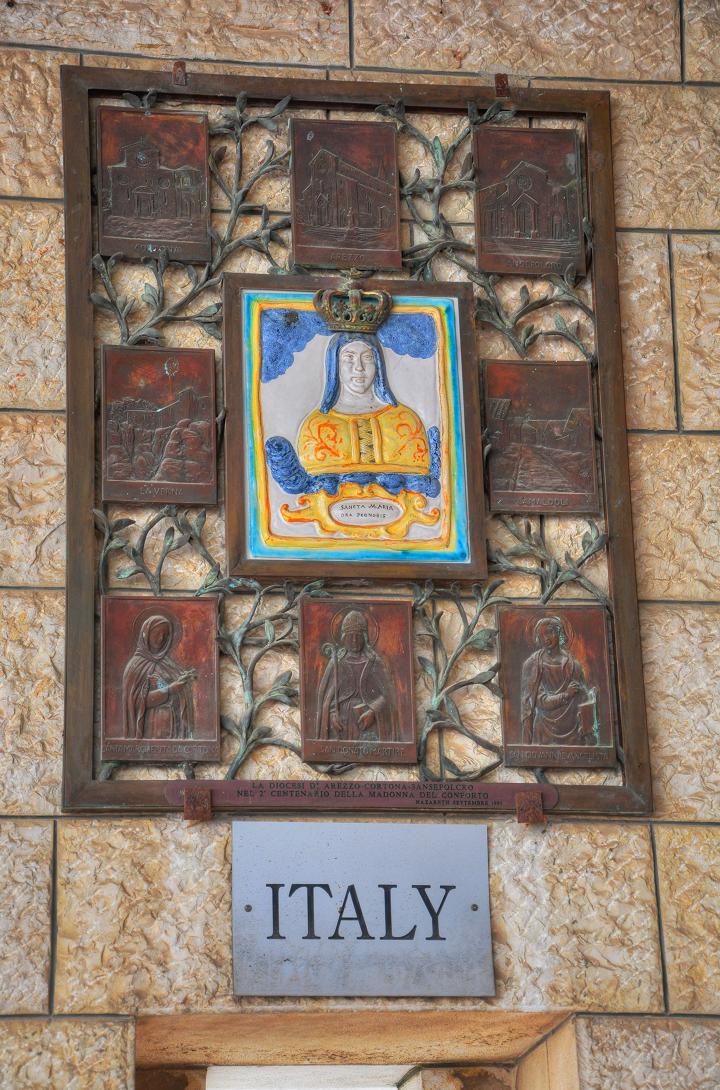 Croatia: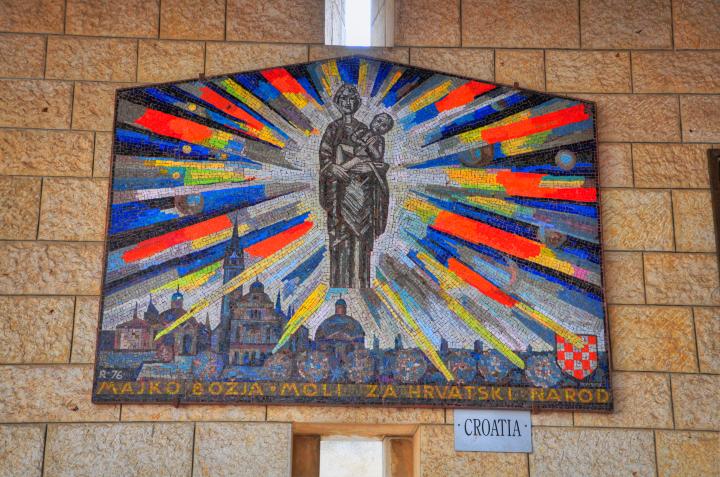 Dominican: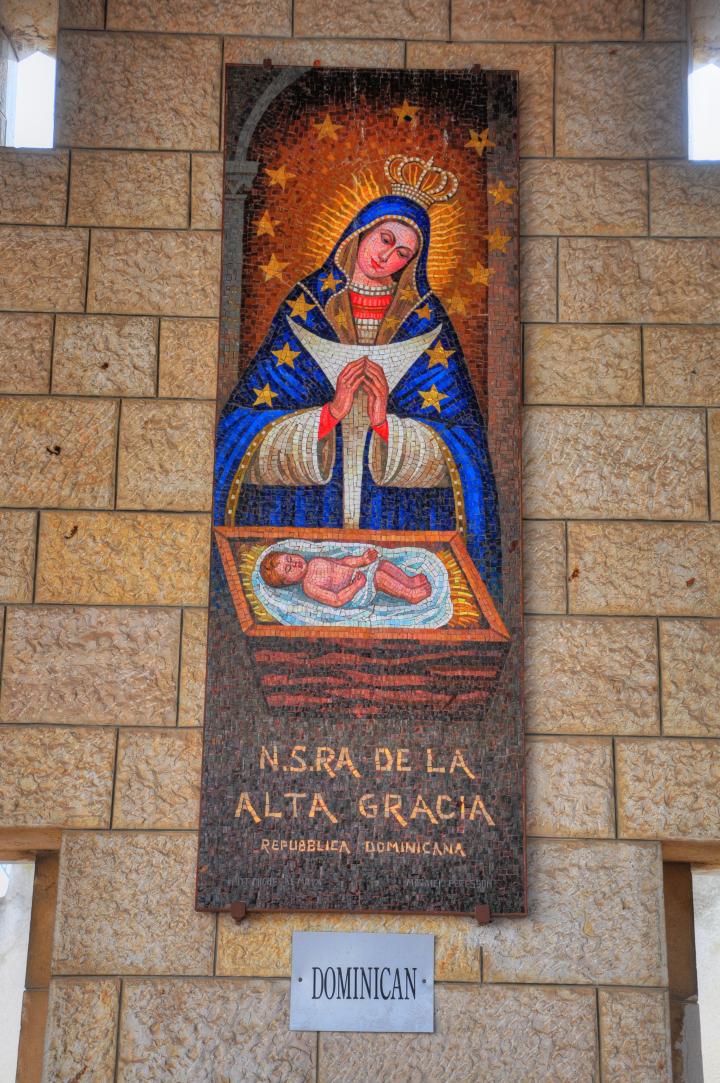 China: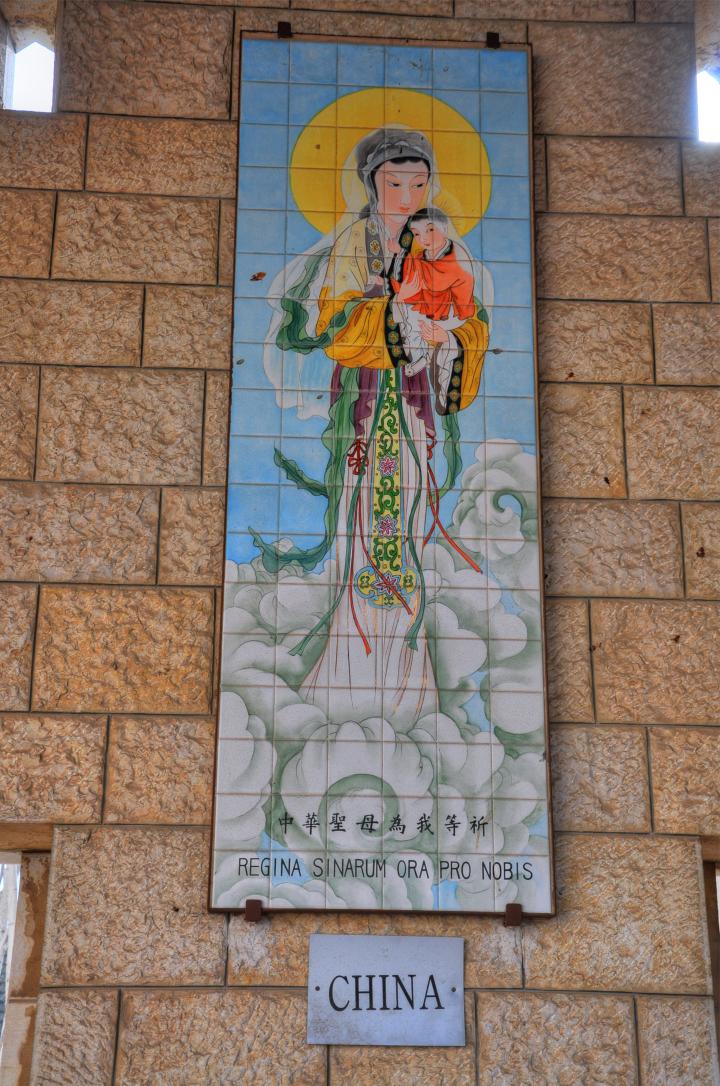 Spain: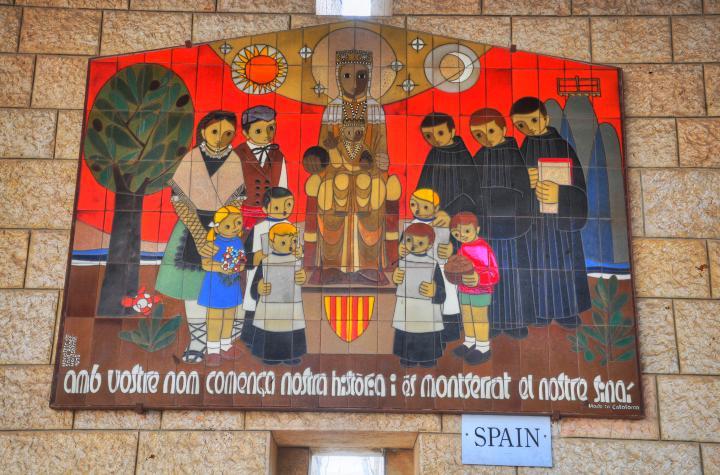 Wales: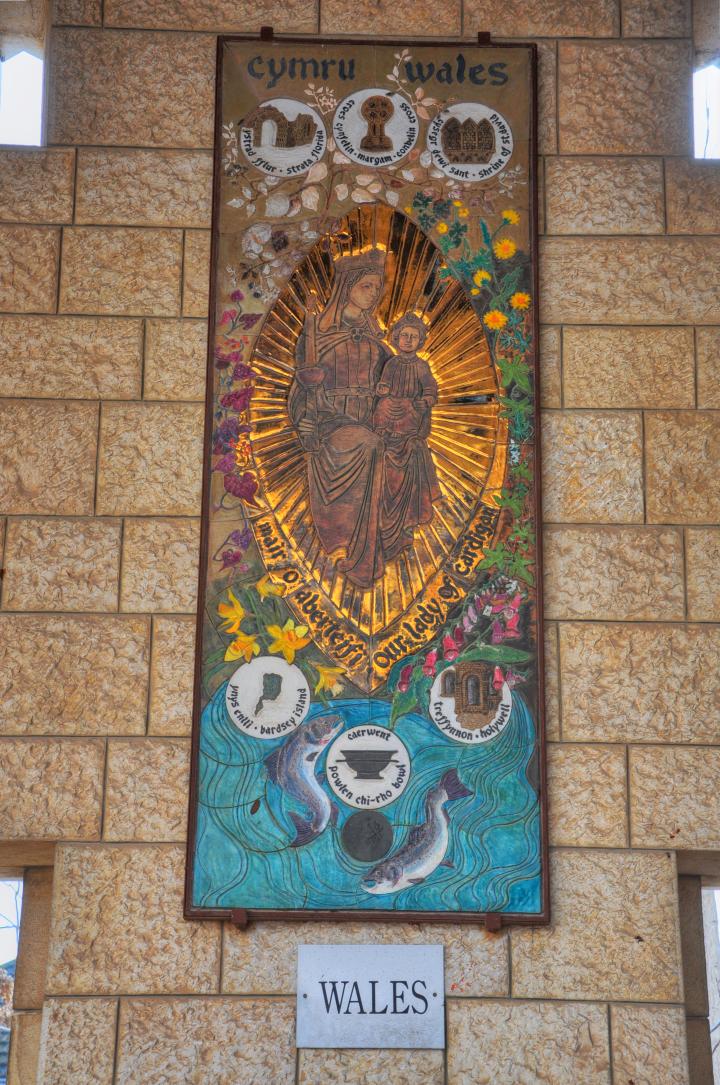 Scotland: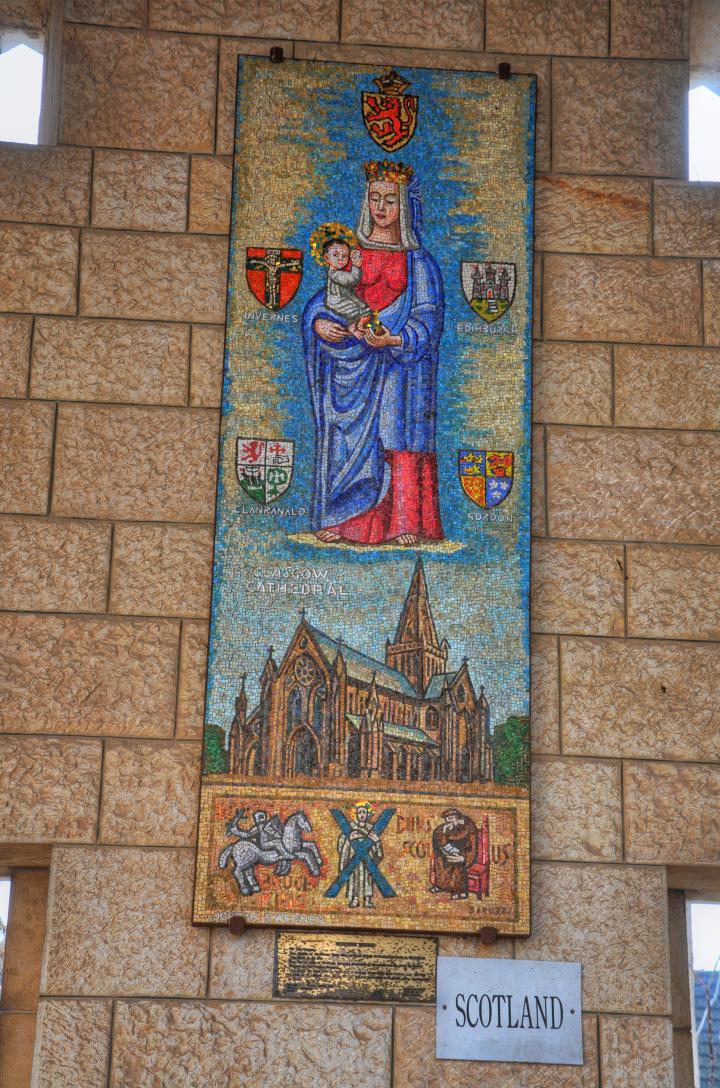 Korea: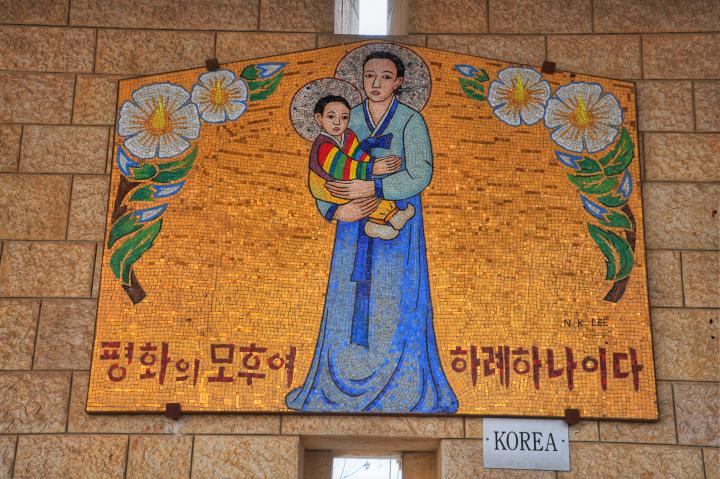 Poland: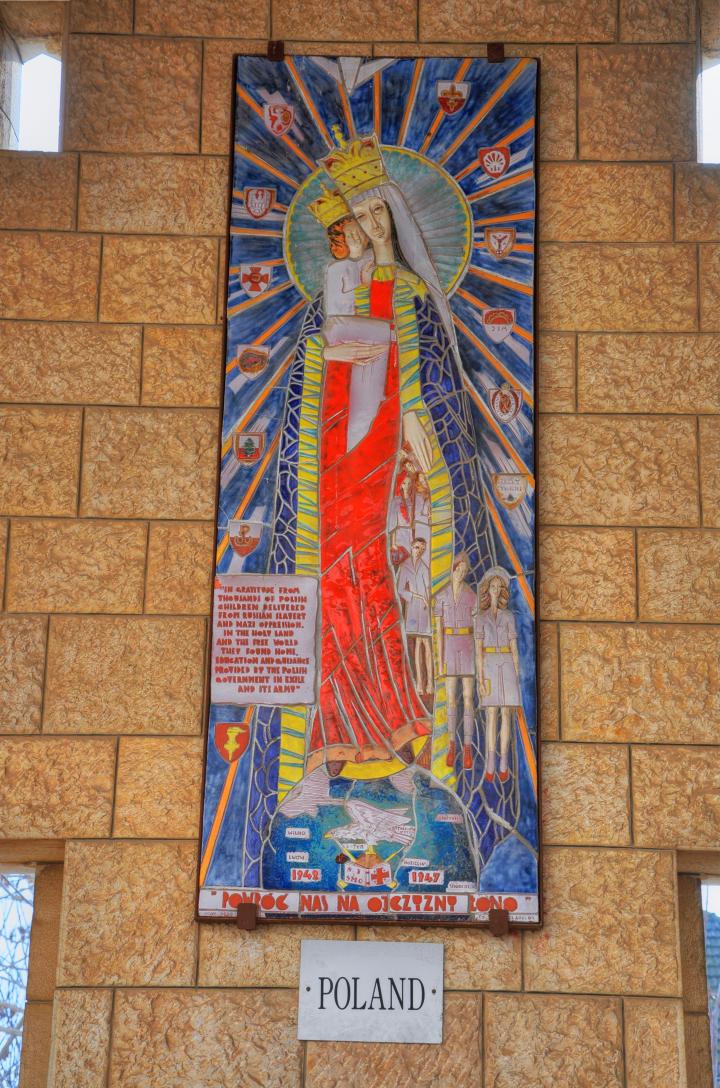 Malta: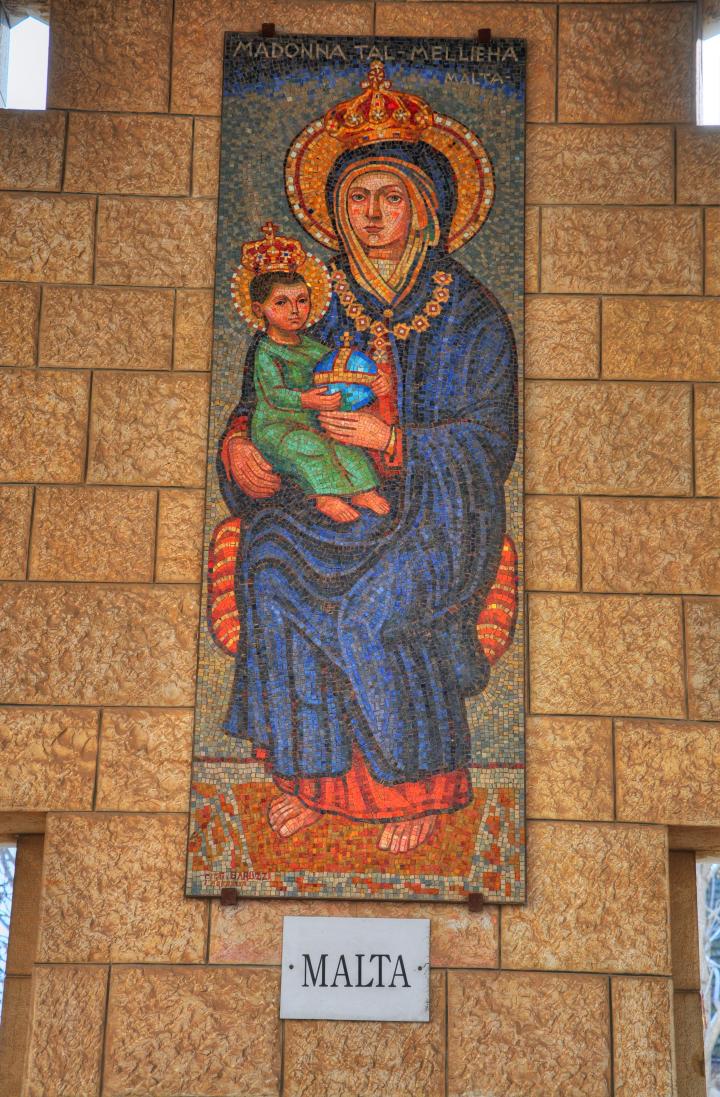 Italy: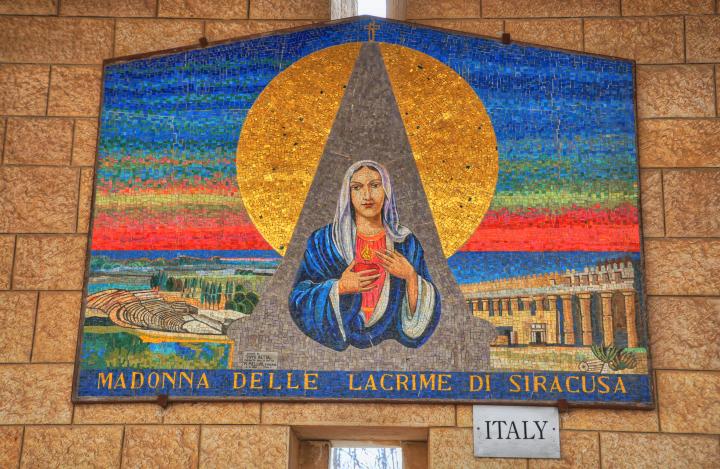 Germany: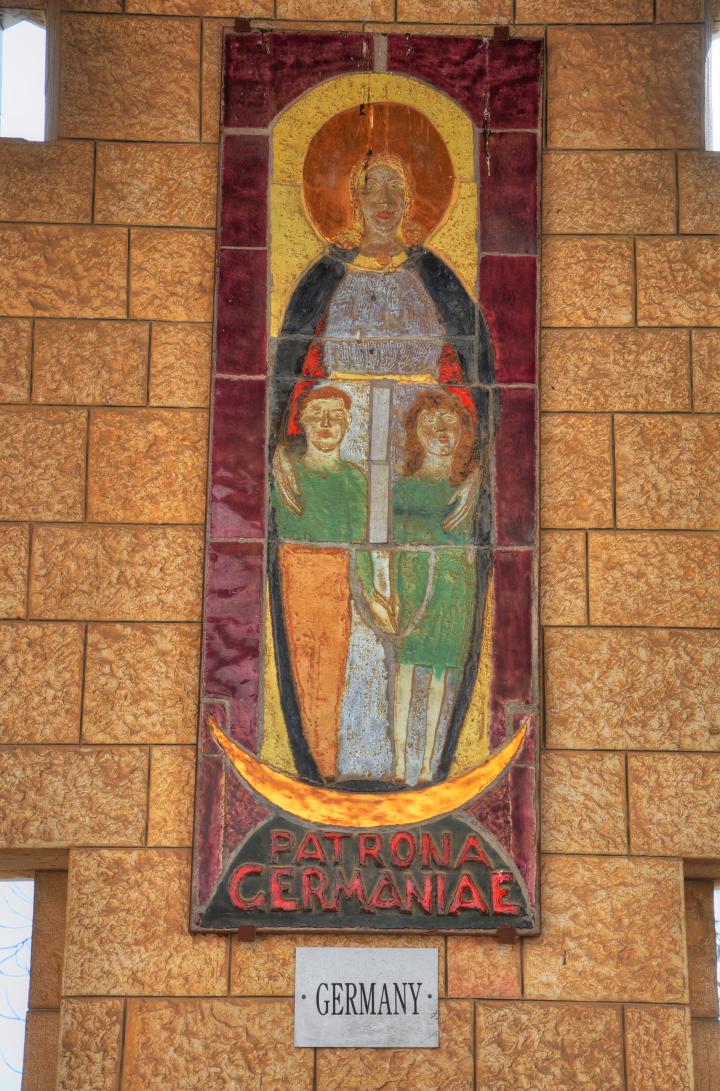 Chile: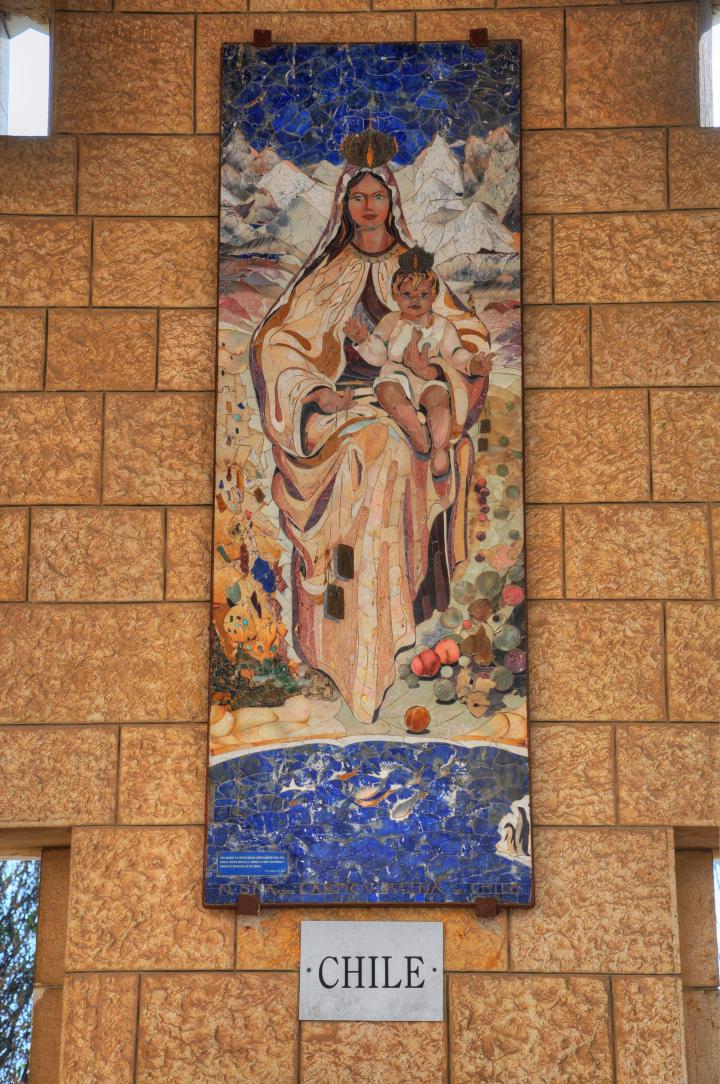 Spain:
Lithuania: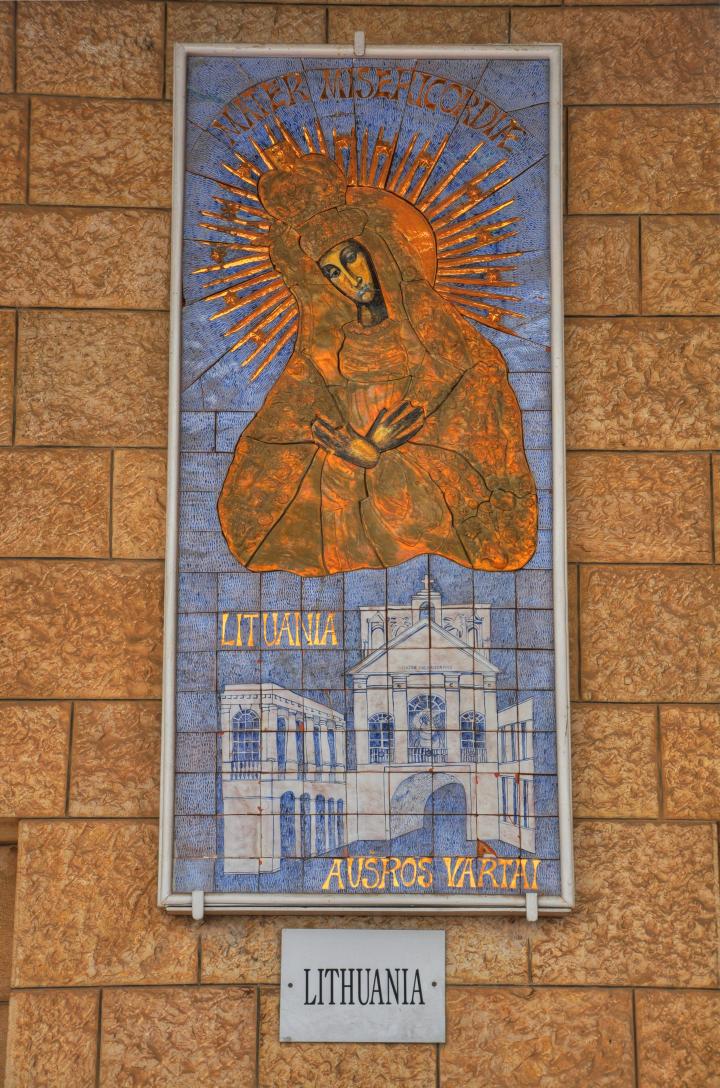 Spain: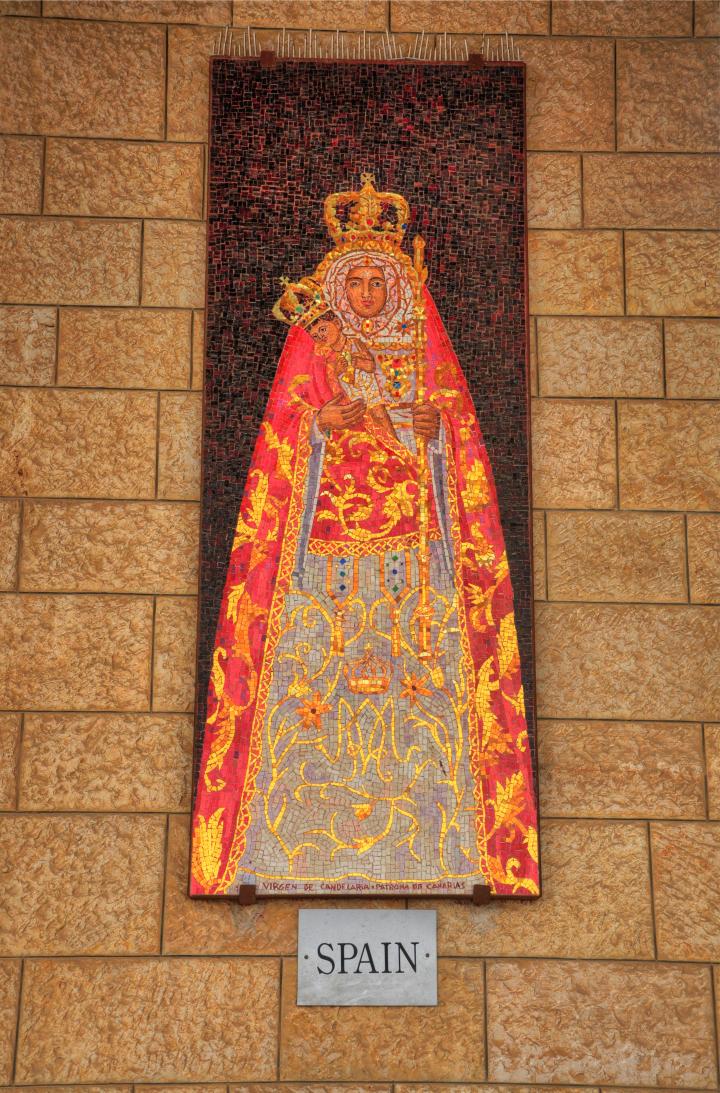 Thailand: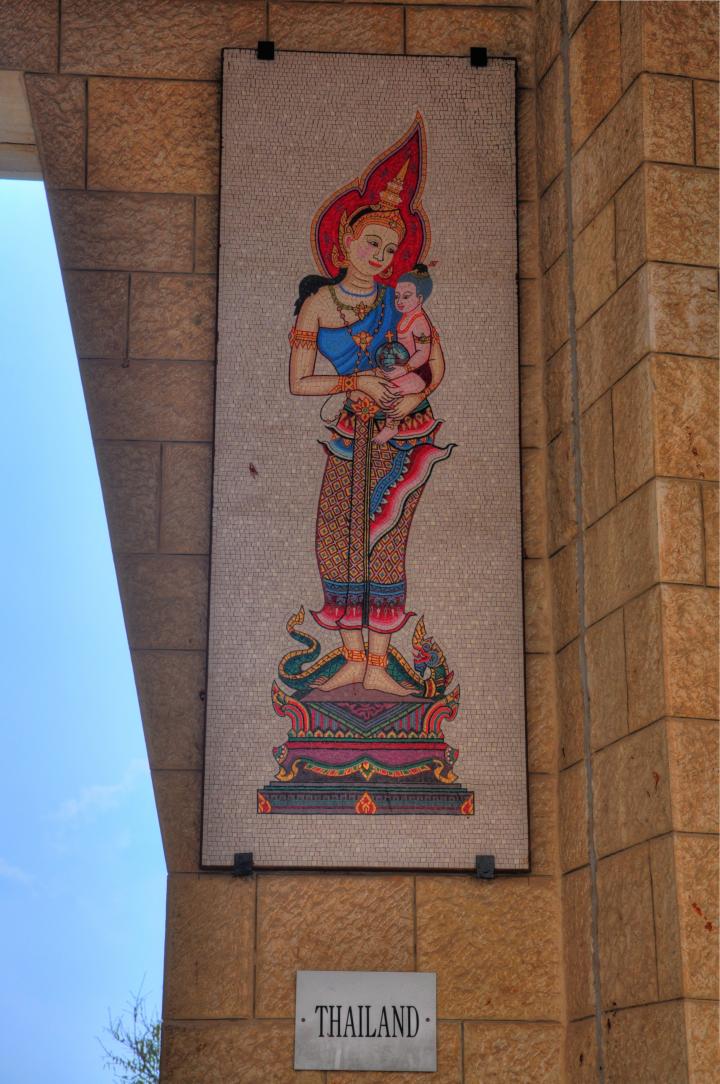 Slovak Rep.: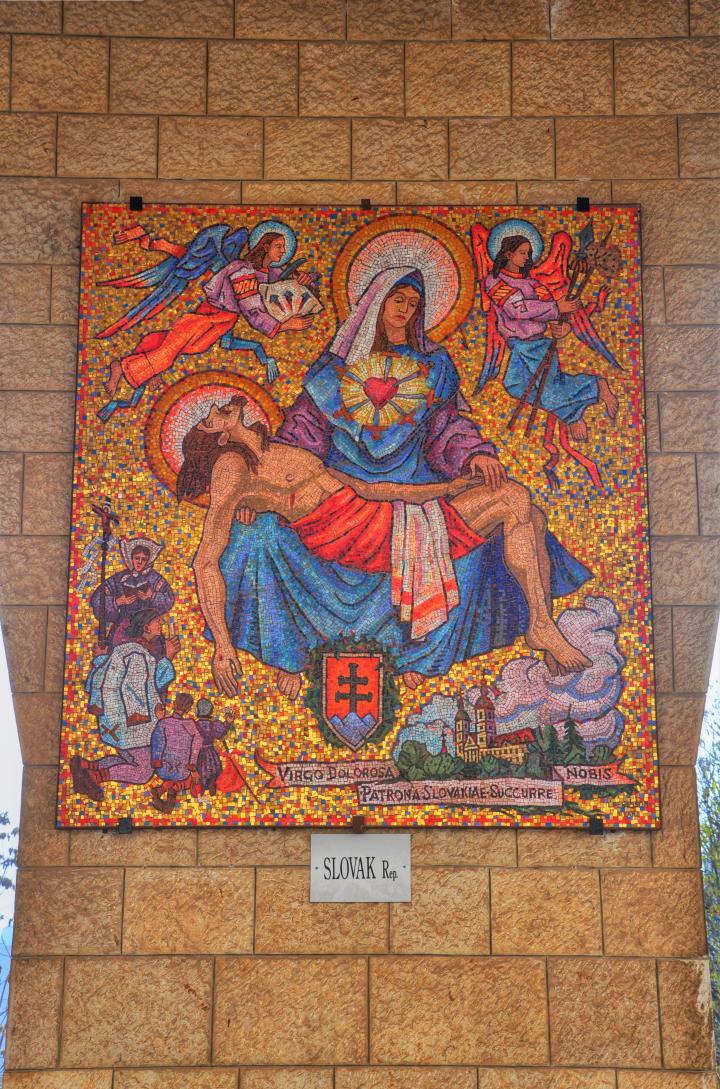 Guatemala: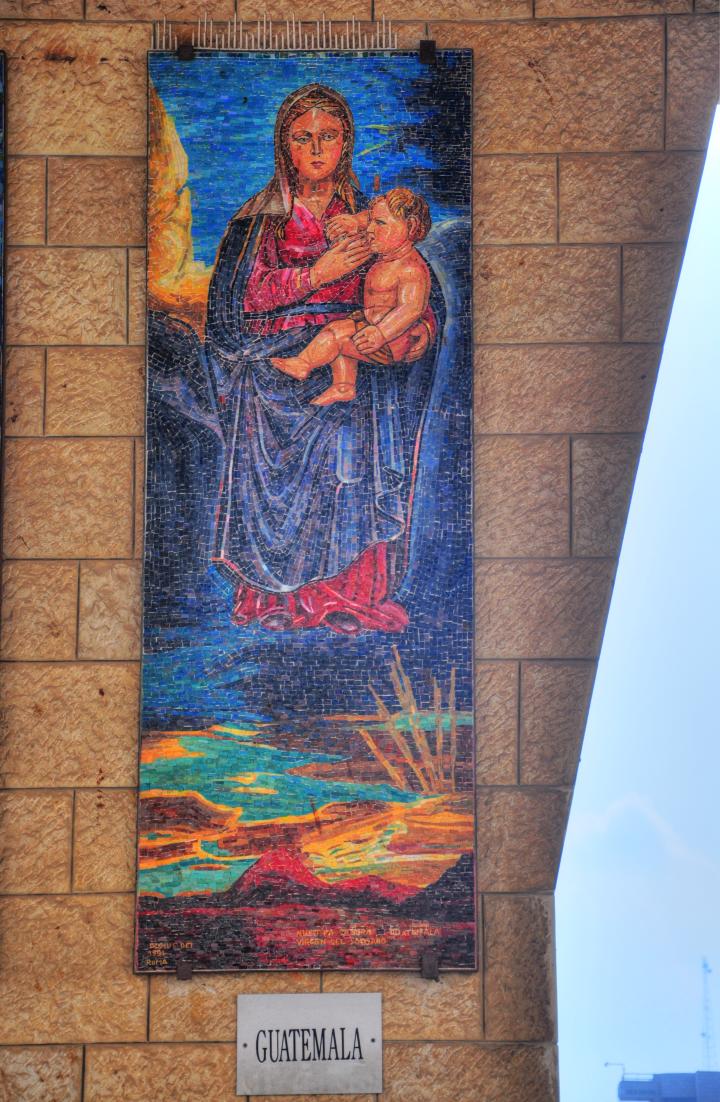 South Africa: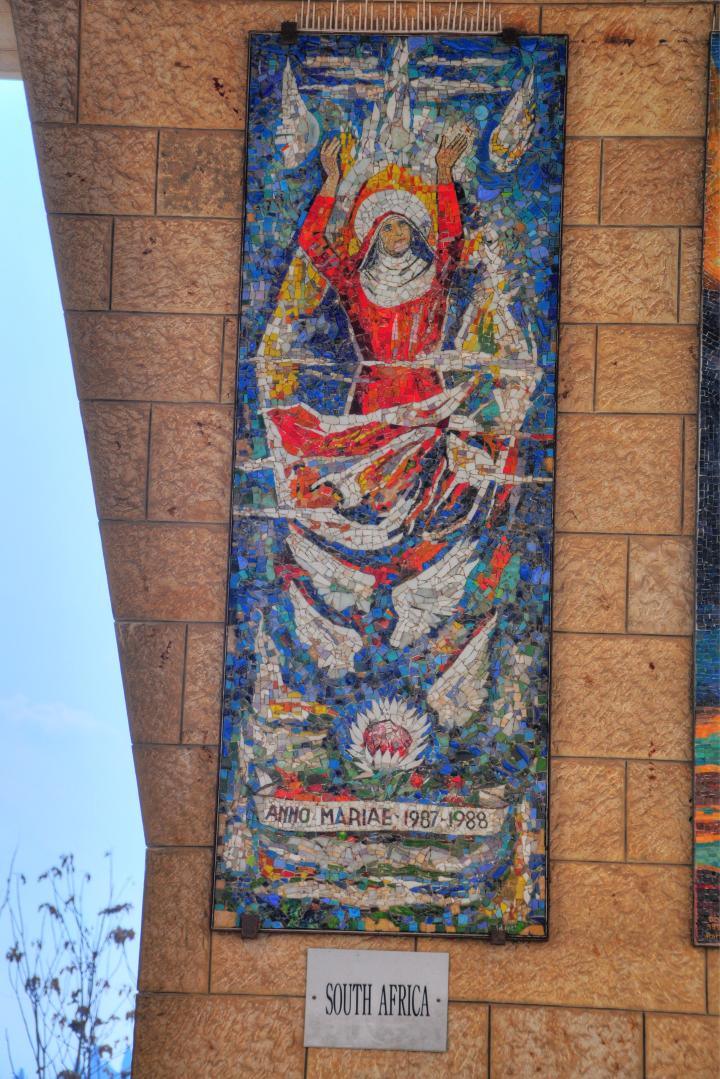 Vietnam: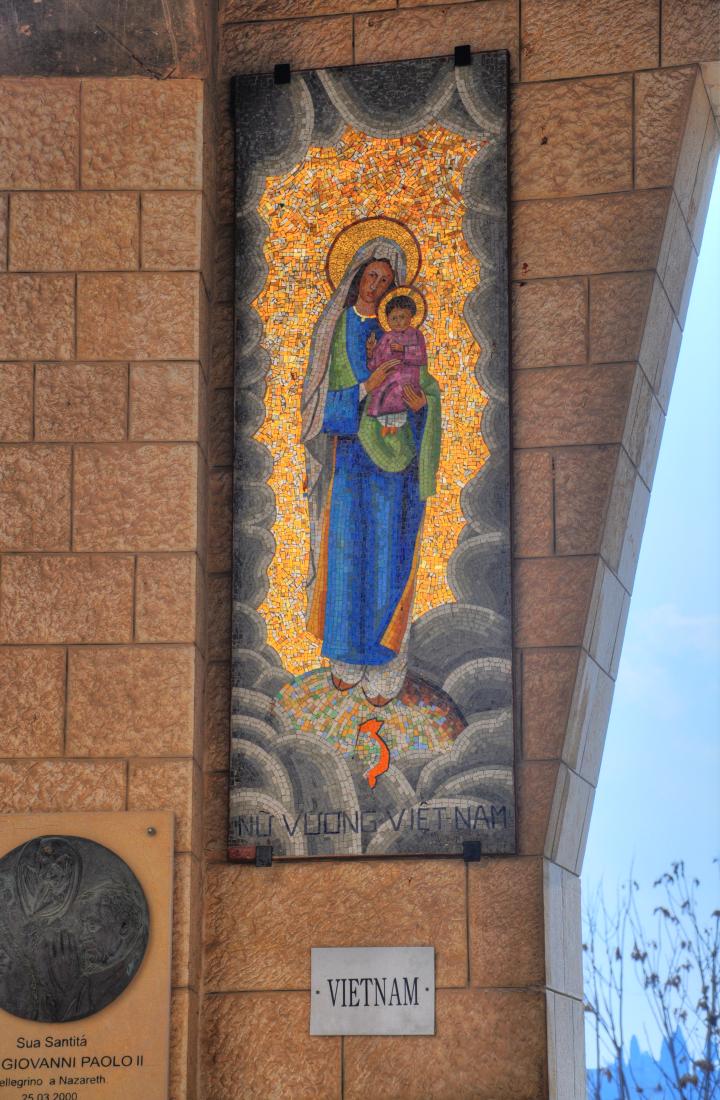 Greece: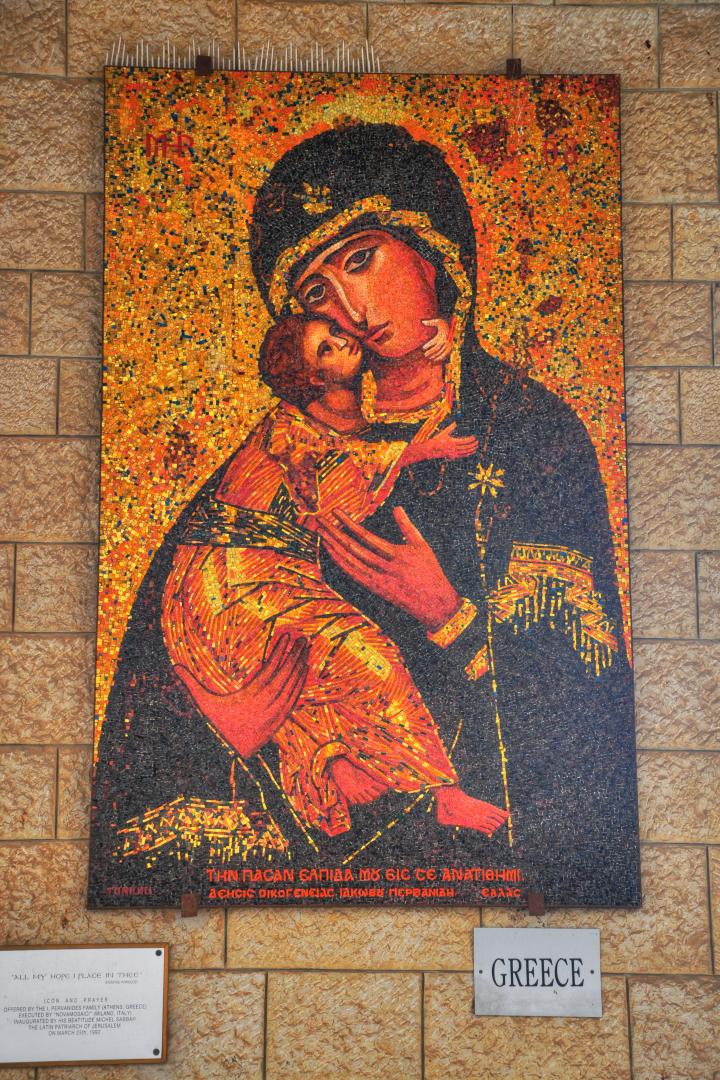 San Marino: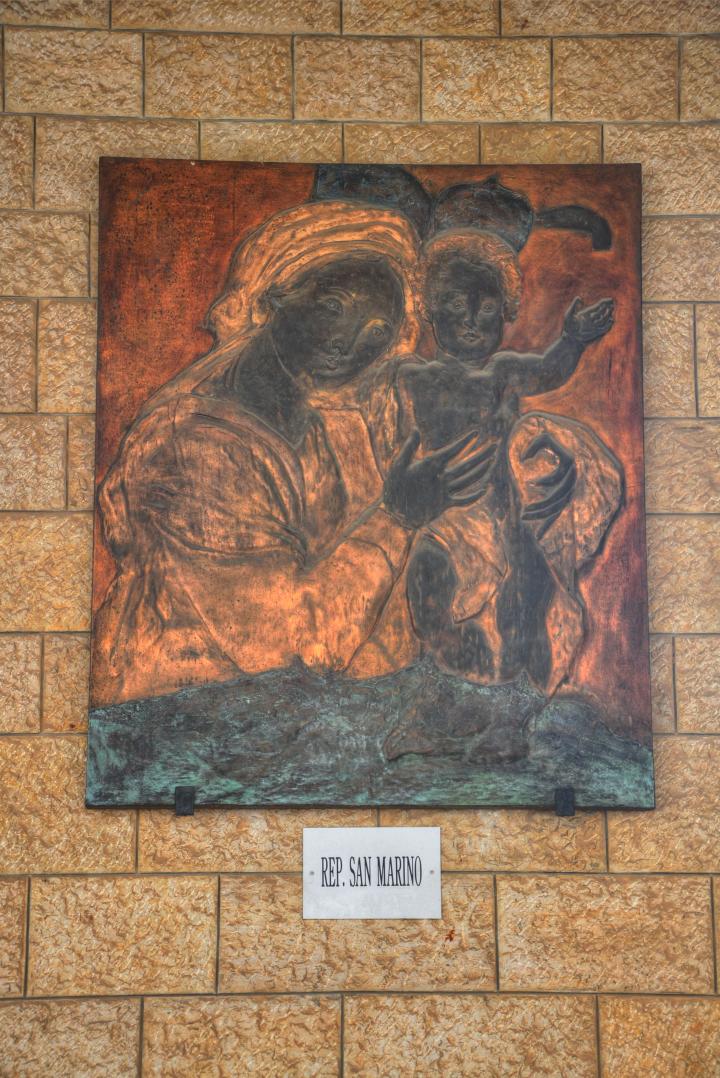 Georgia: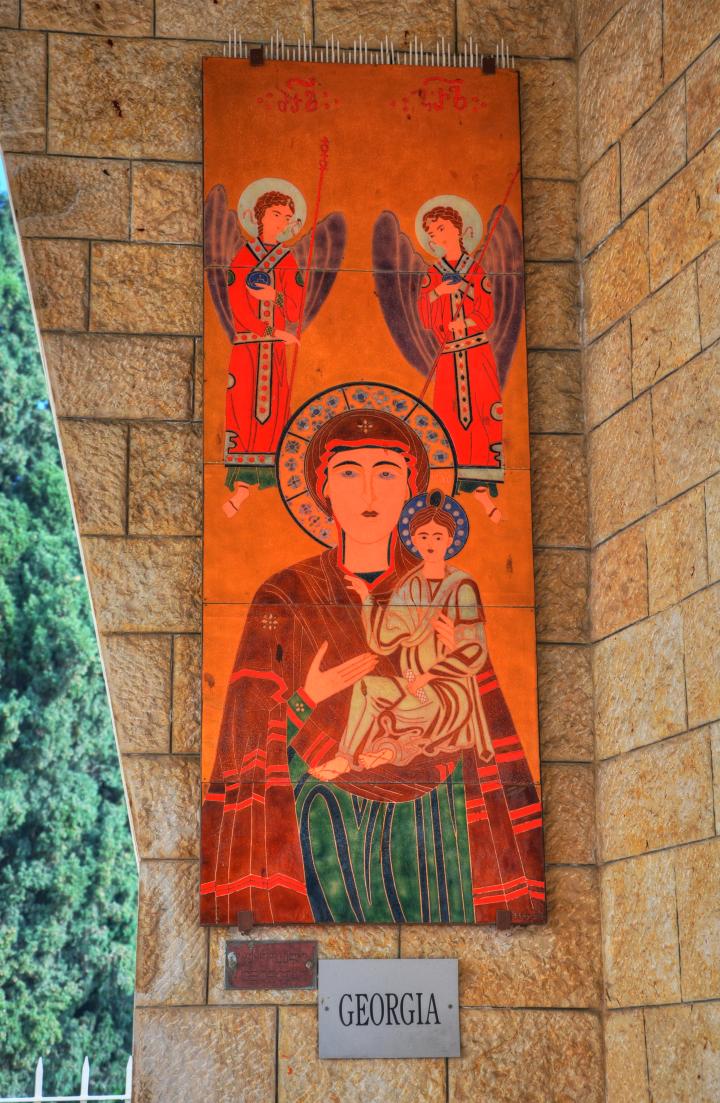 Paraguay: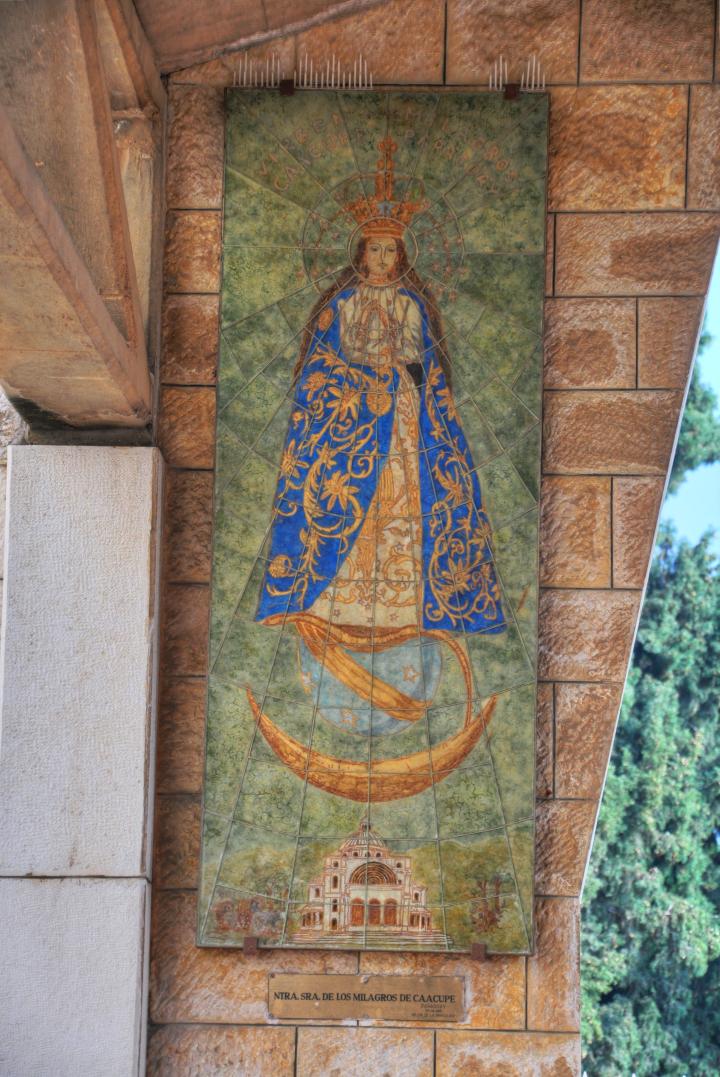 Sri Lanka: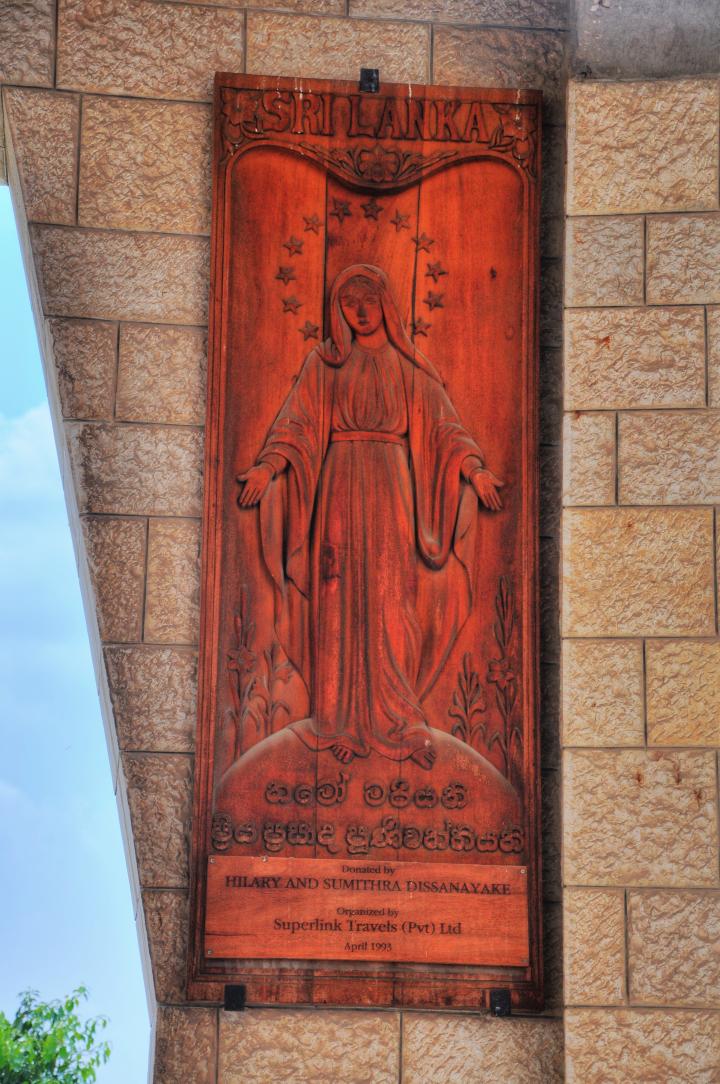 ---
Sponsored Ad:




---
(b) The Mosaics inside the Upper Church
   These paintings, which are much bigger in size, are displayed on the south and north walls inside the upper church.
   The north wall is shown below: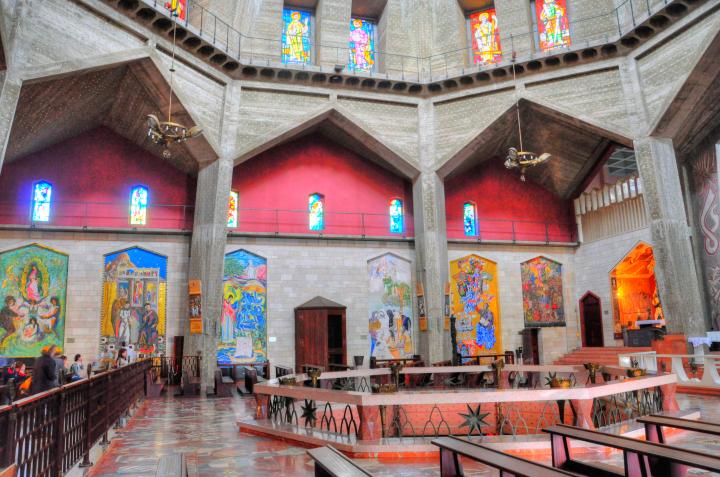 The national paintings include the following countries (ordered from south-west to south-east, north-east to north-west):
    South: Spain, Portugal, USA, Poland, Brazil,  Venezuela, Hungary, Cameron,
    North: UK, Argentine,  Lebanon, Australia, Mexico, Japan, Canada, France.
Spain: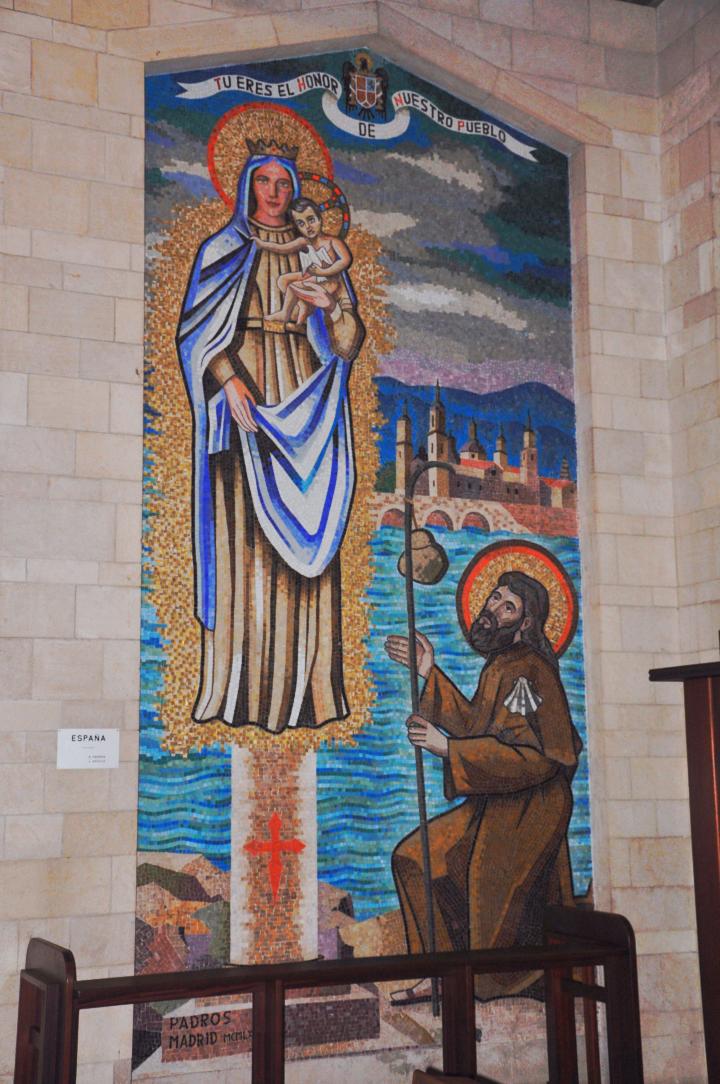 Portugal: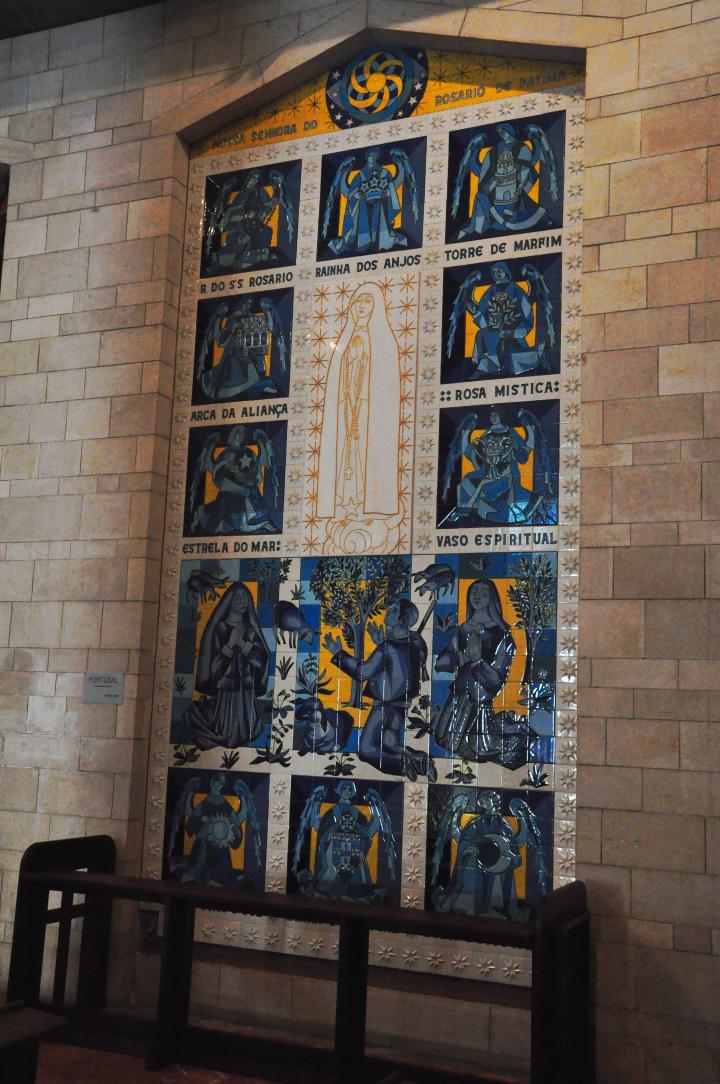 USA: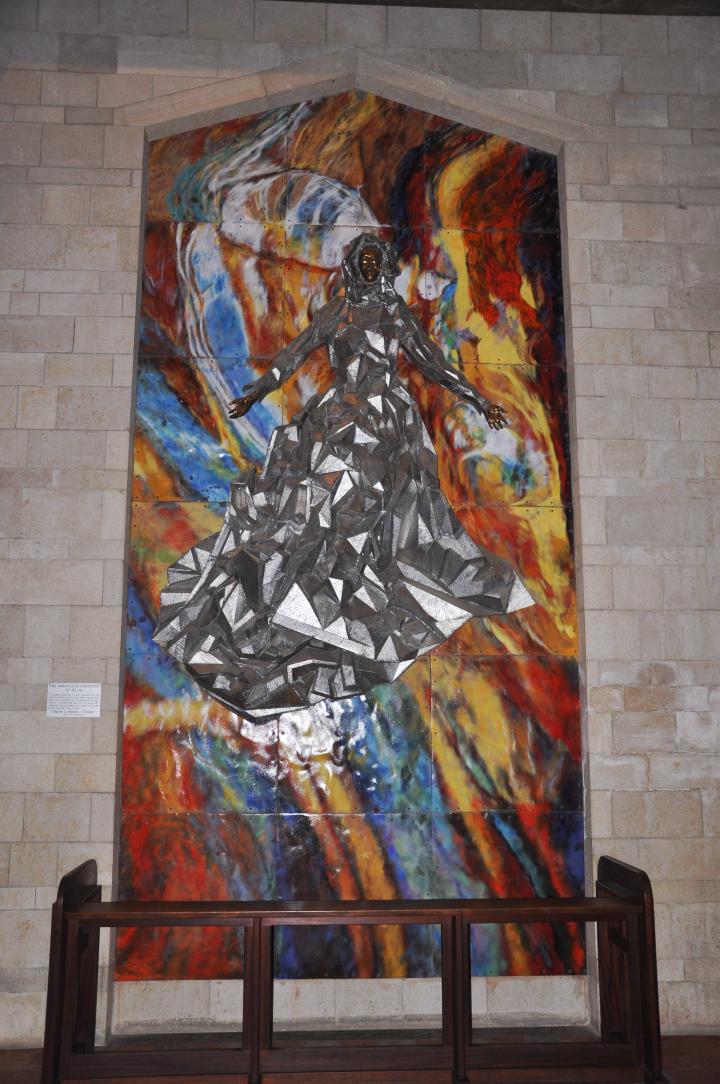 Poland: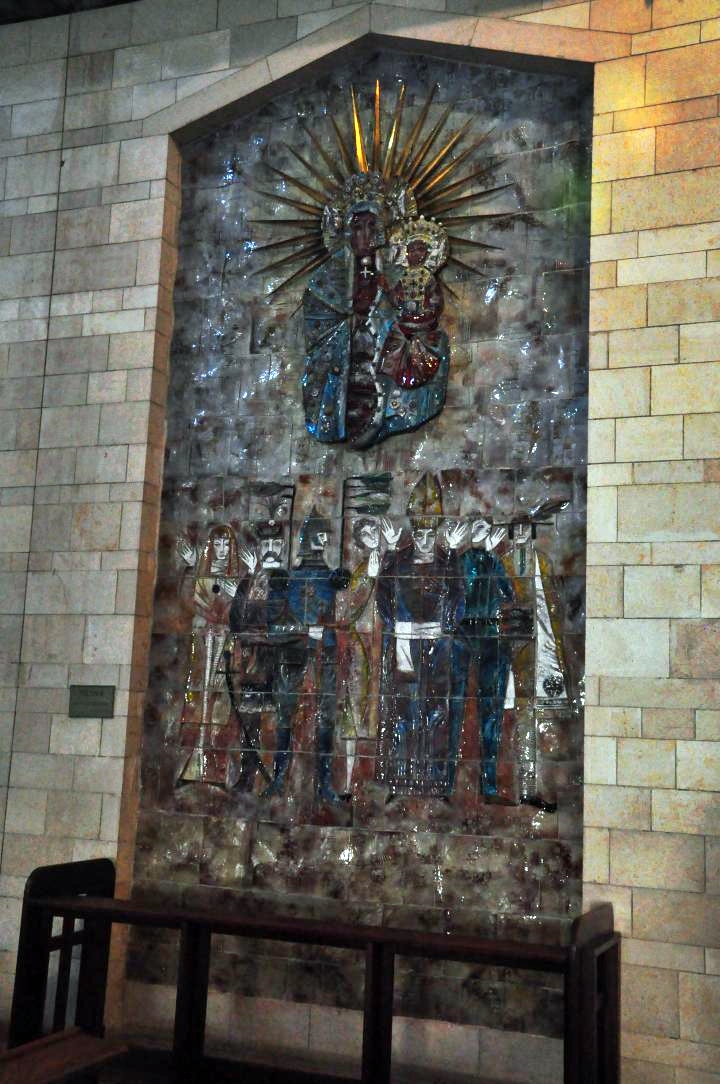 Brazil: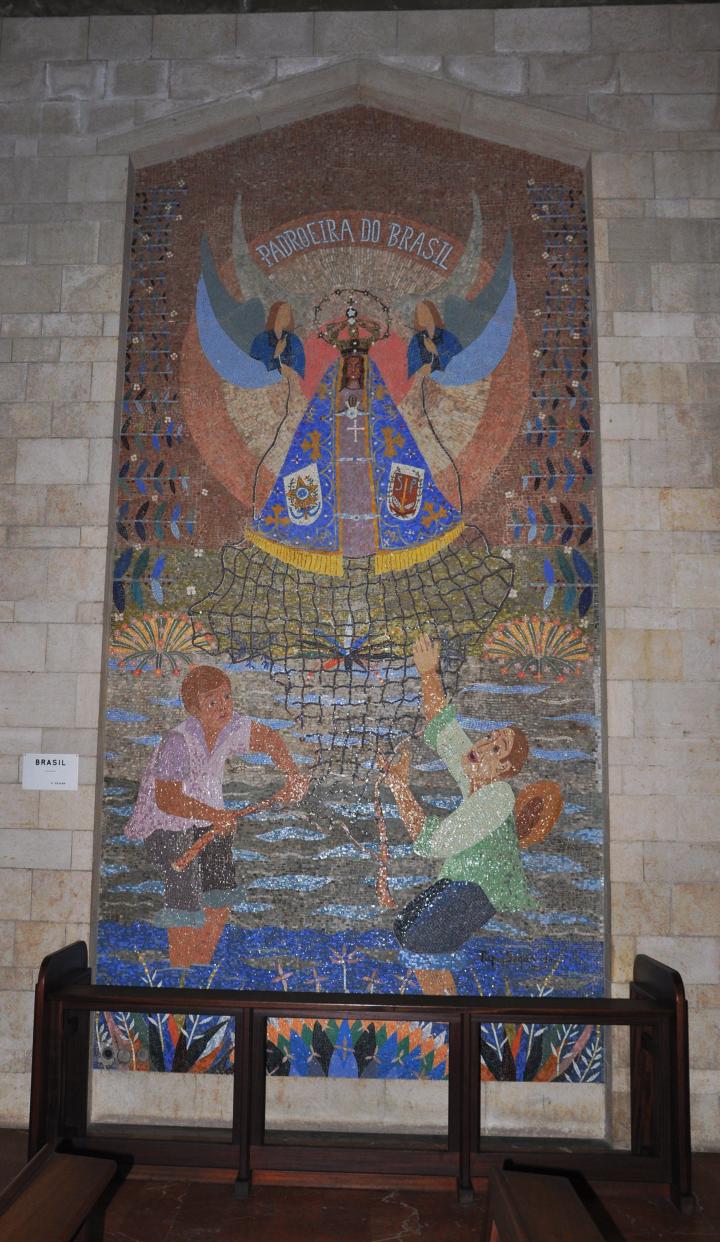 Venezuela: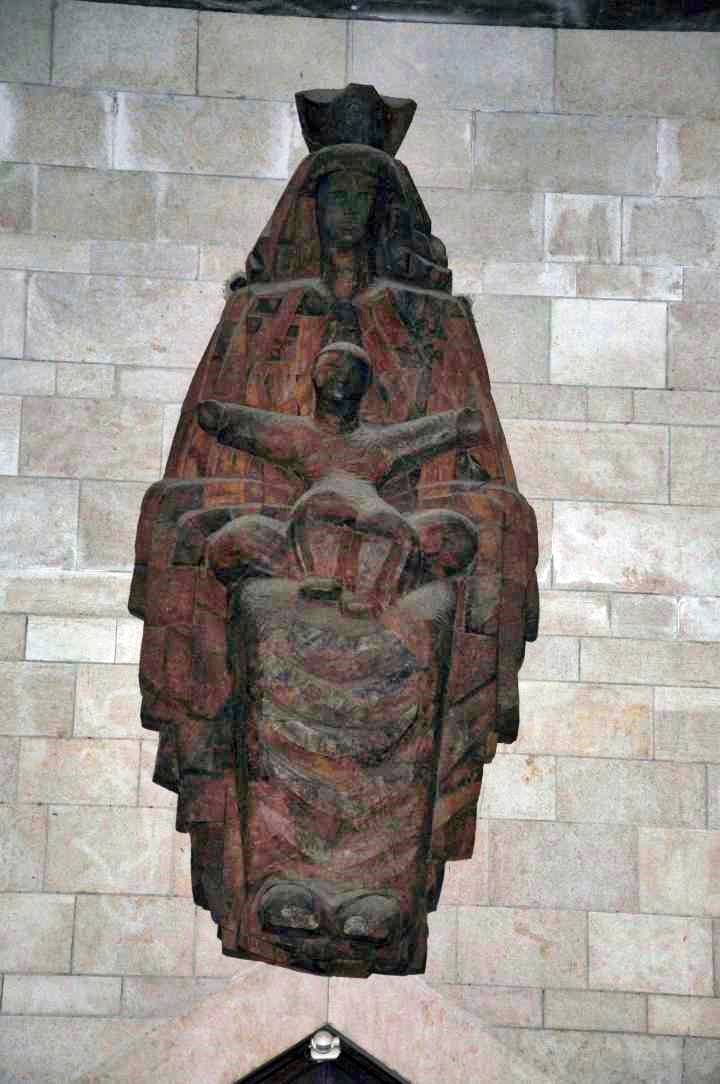 Hungary: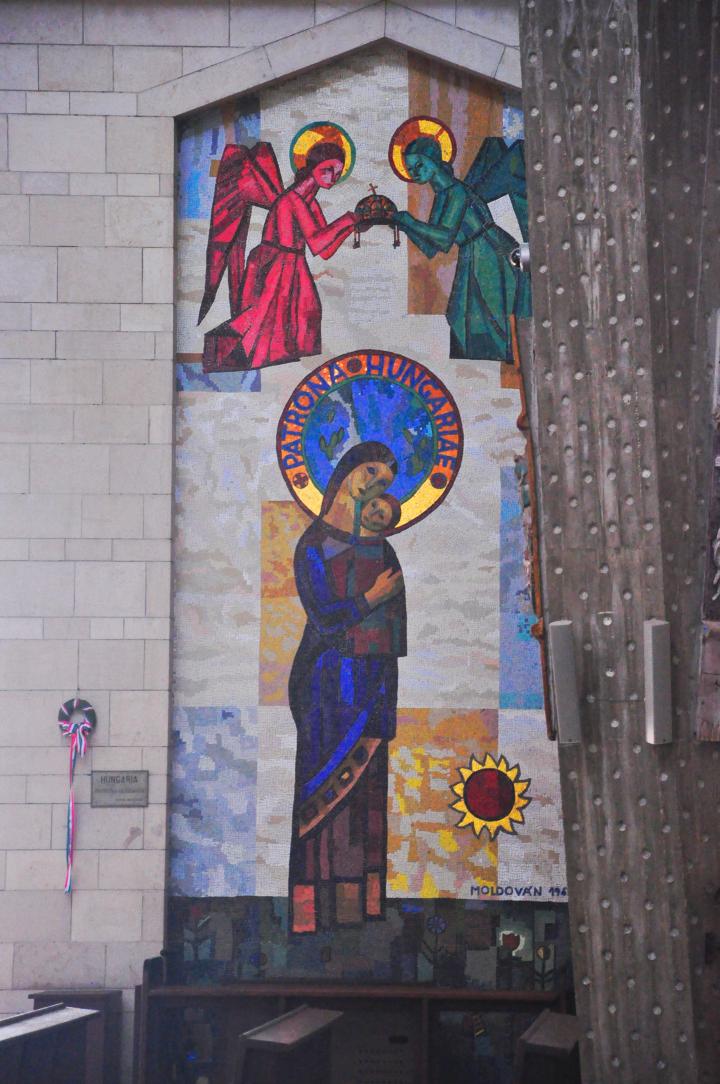 Cameron: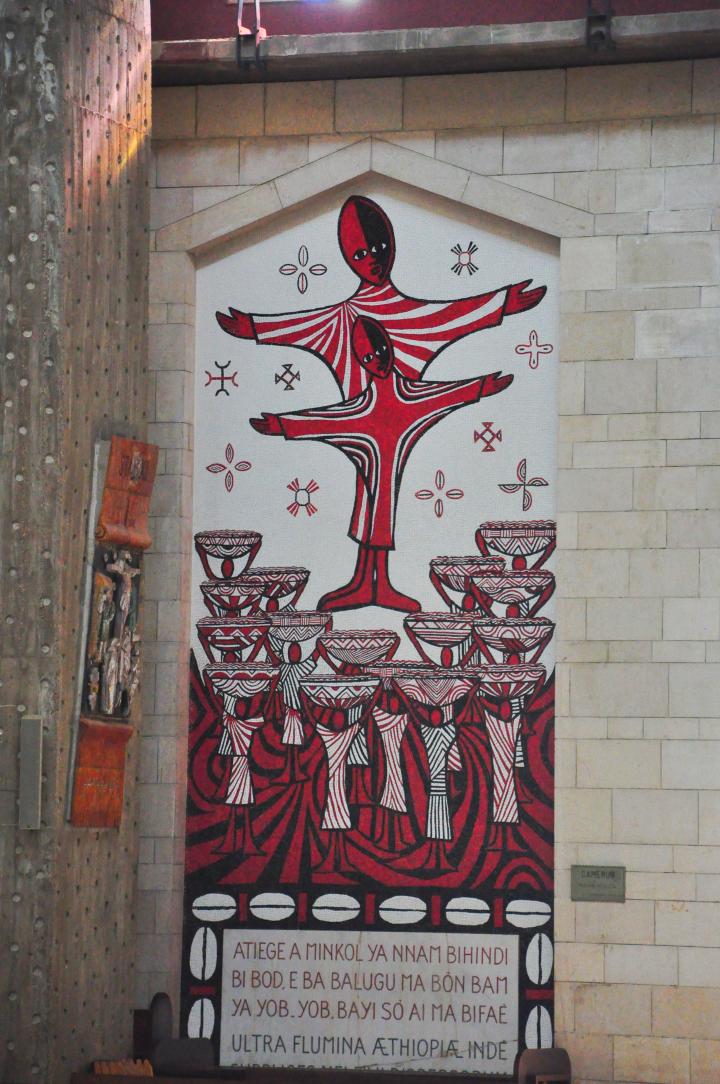 UK-Walsingham: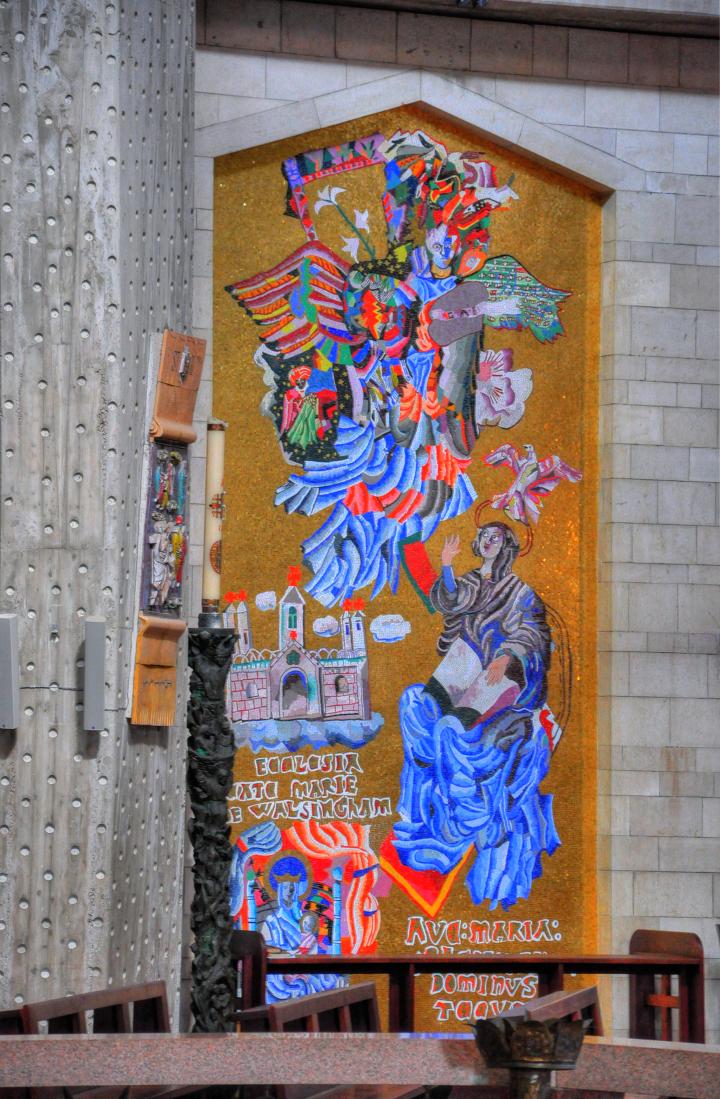 Argentine: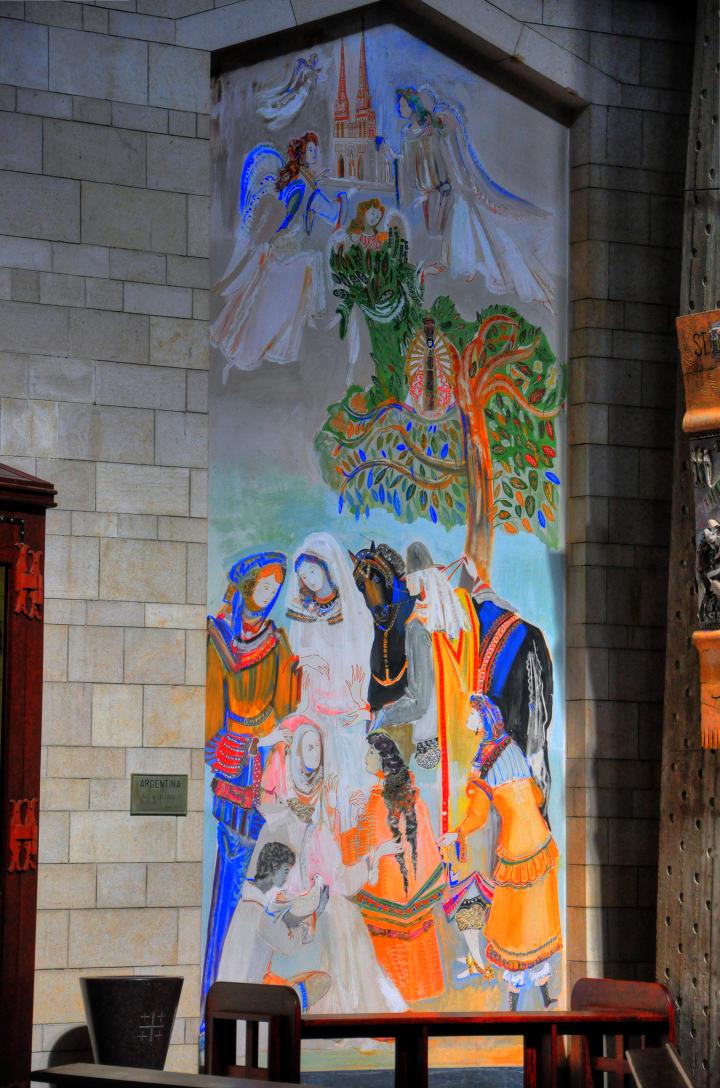 Lebanon: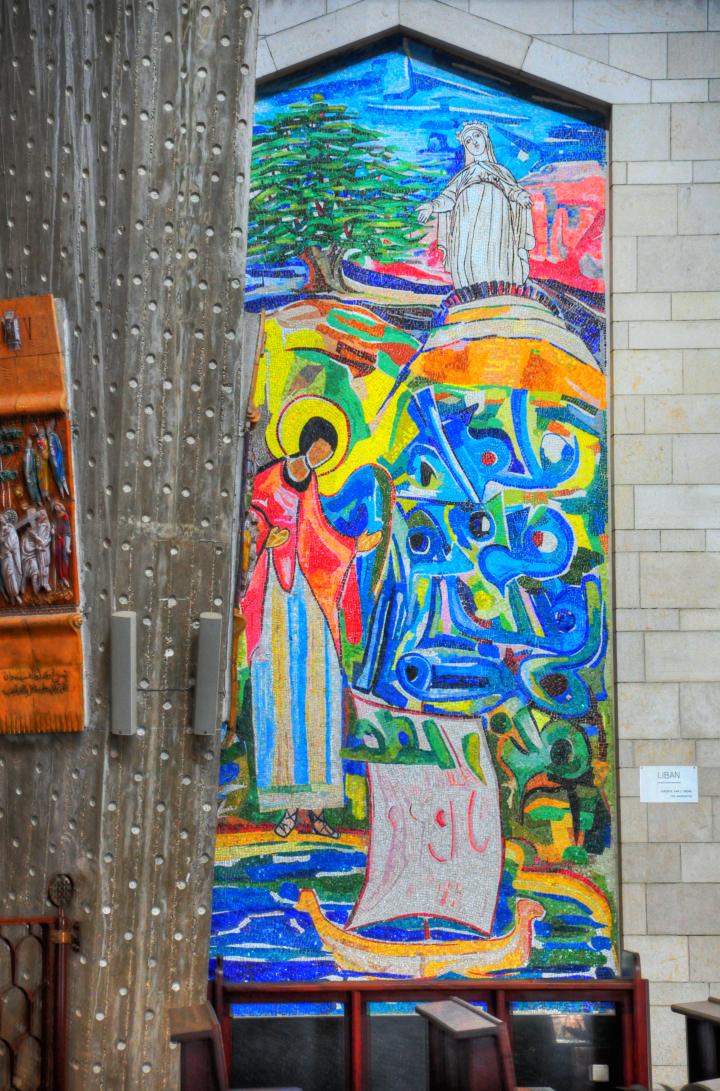 Australia: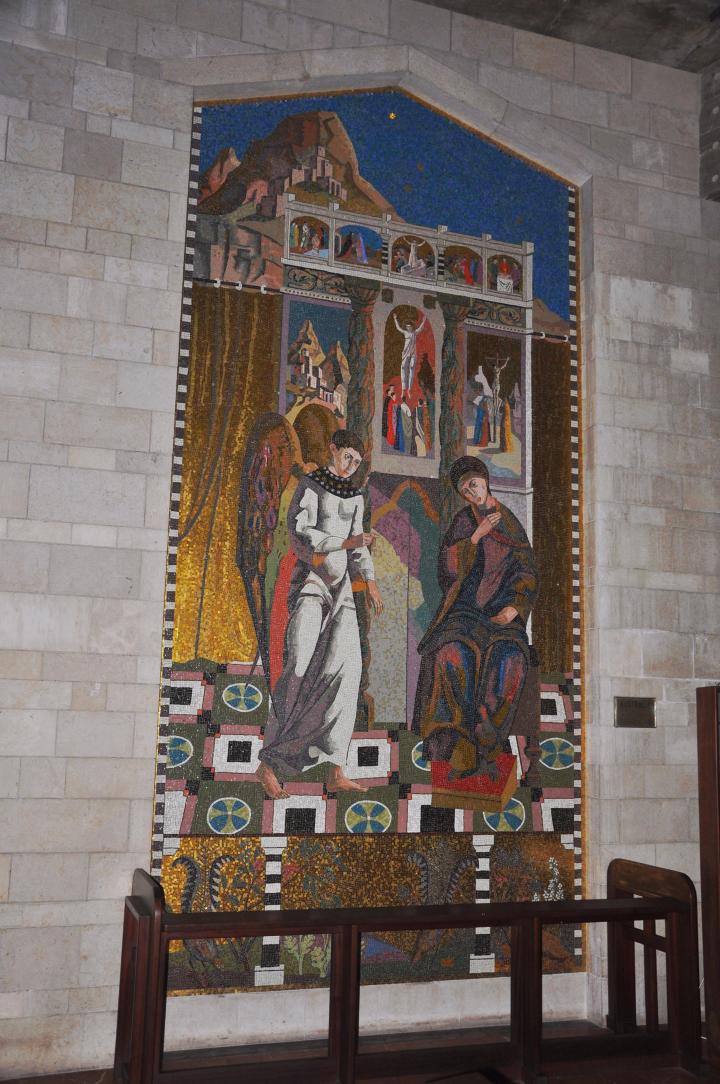 Mexico: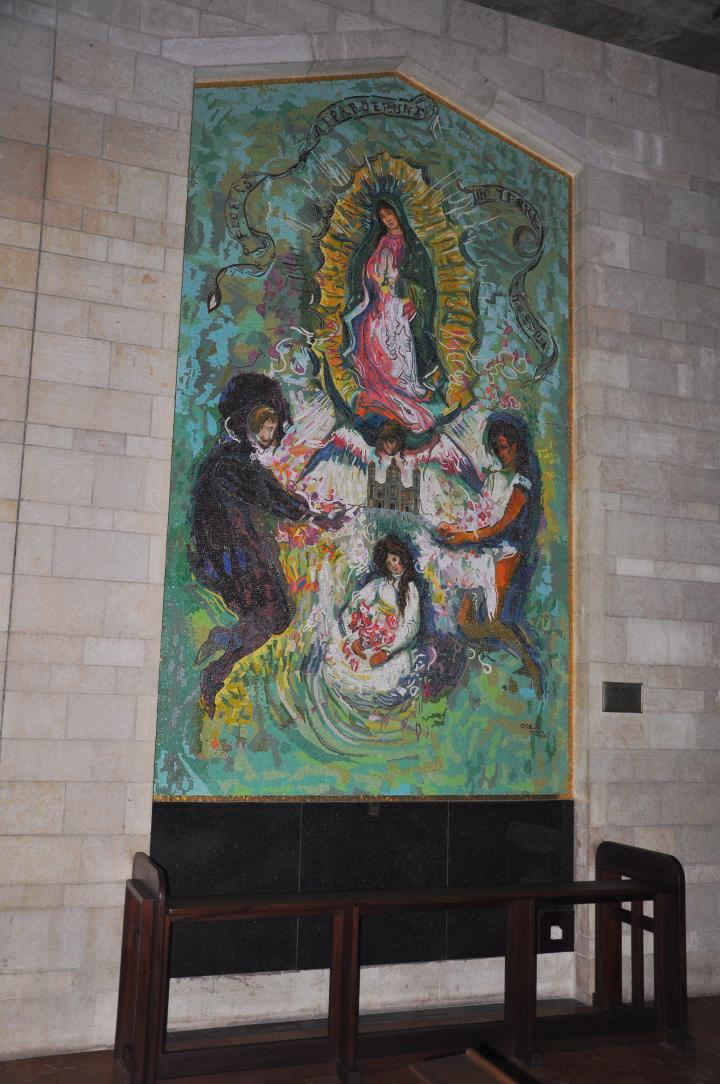 Japan: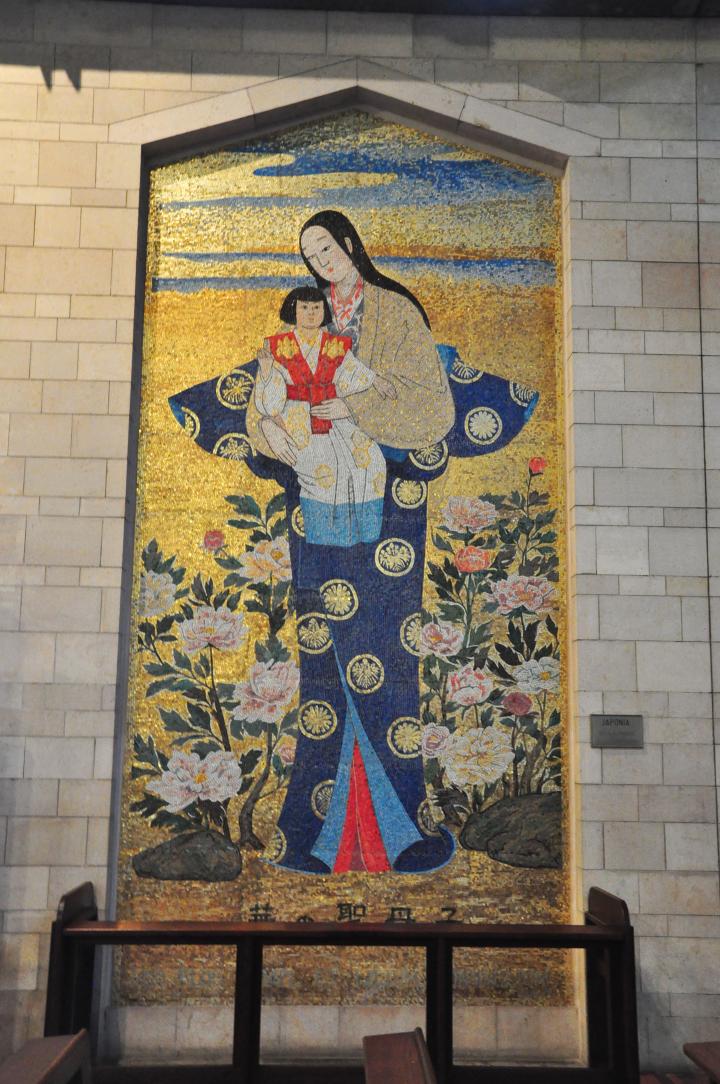 Canada: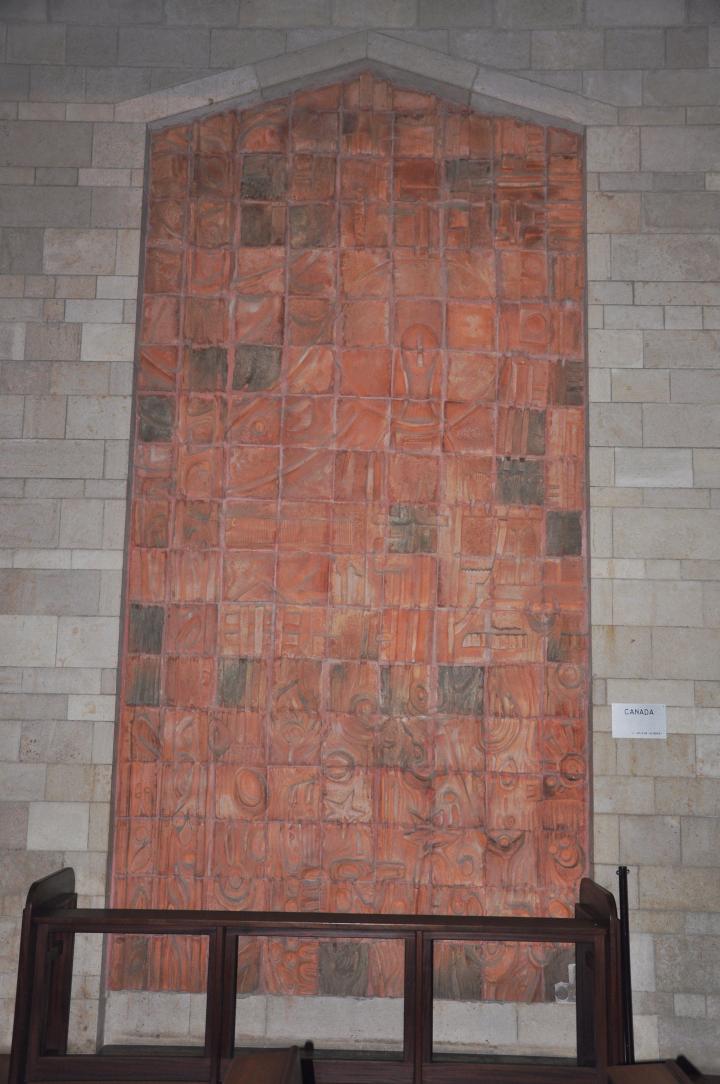 France: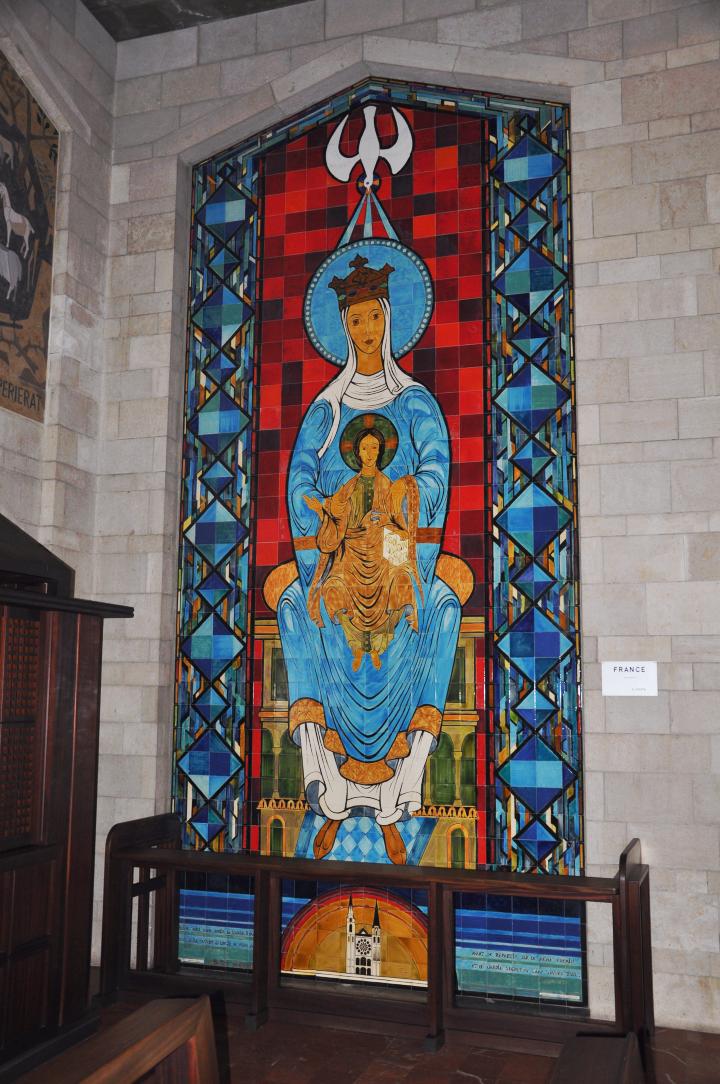 ---
Sponsored Ad:




---
(c) Other National gifts
  Other national gifts with Mary and baby Jesus are on display in the Upper Church:
India: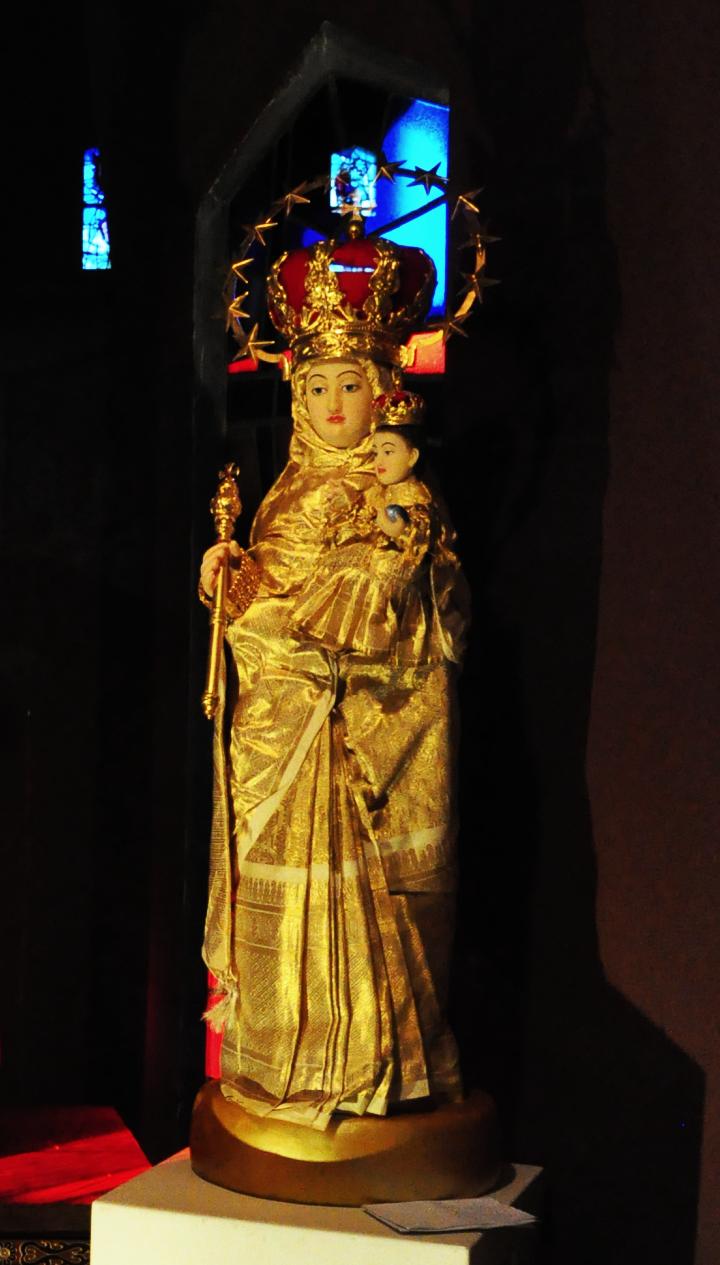 Taiwan: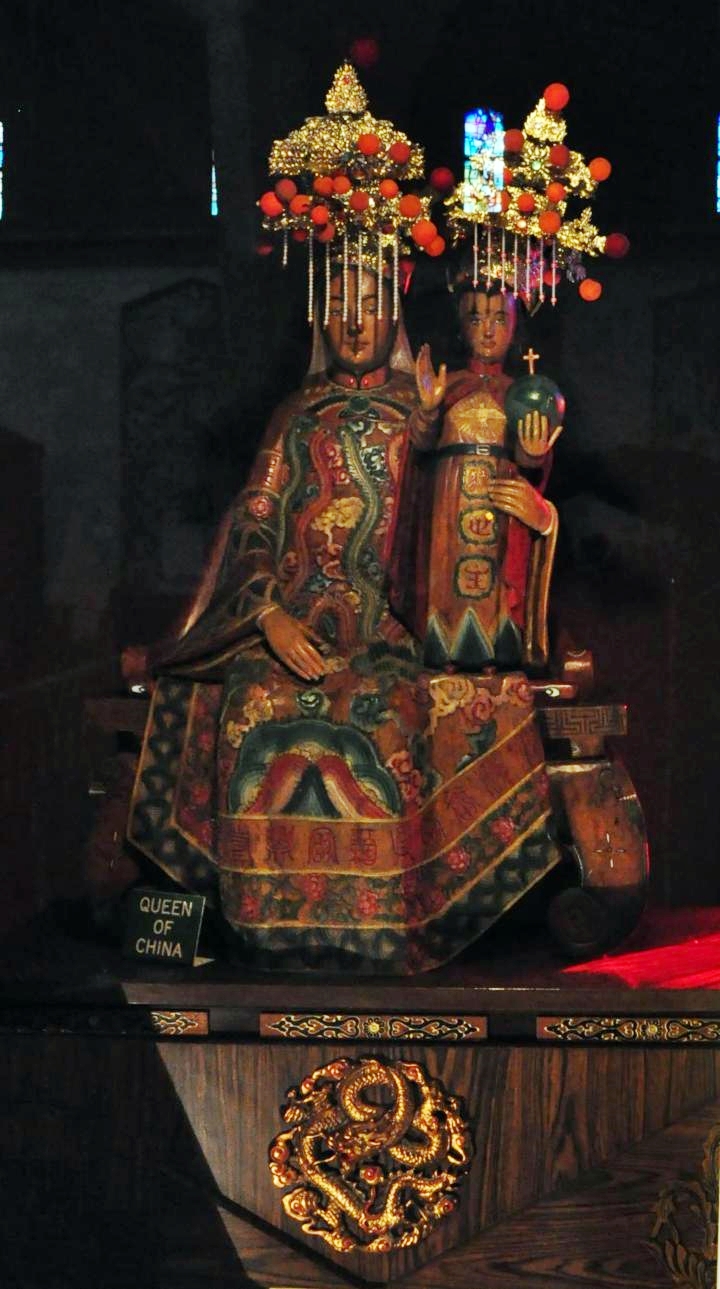 Another painting is in the courtyard, and is a gift of the Guides and Scouts: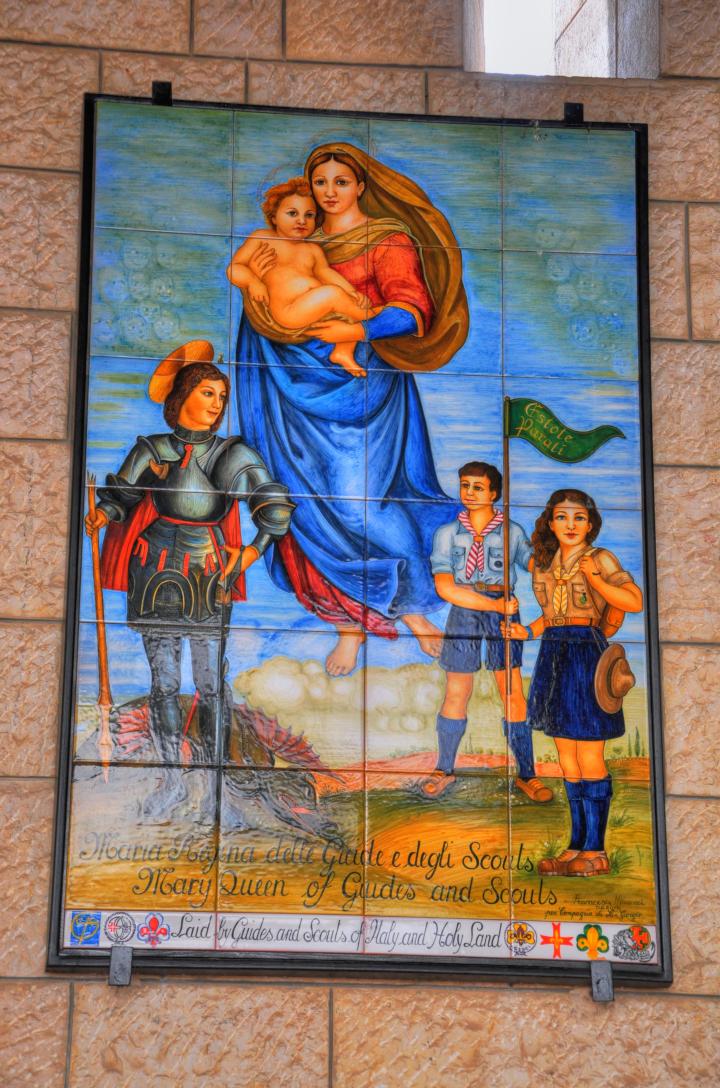 ---
Links
* Internal:
For more info on the Basilica of Annunciation, click here.
For info on mosaics in other sites, check our info page.
---
BibleWalks.com – walk with us through the Holy Nazareth places
Bas. Annunciation  <<<—previous site —<<<All Sites>>>—next Nazareth site—>>>  Mt Precipice
This page was last updated on May 5, 2014
Sponsored links: